Uncategorized
The Truth About Jeffree Star's Full Body Tattoos
There is a little more complexity to them than meets the eye.
Jeffree Star built his own empire and ultra-successful makeup line, Jeffree Star Cosmetics. Also, his Shane x Jeffree Conspiracy Collection sold out in just 30 minutes, setting records. He also became the fifth highest-earning YouTuber in 2018 and 2019, earning over 17 million dollars per year.
Internet Royalty
These days, Jeffree remains one of the highest-paid YouTubers, according to Forbes, and has made himself quite a fortune. Now his net worth is an estimated 200 million dollars, and as fans know him, he's never shy to flaunt his lavish lifestyle.
Jeffree is probably one of if not the most successful spawns of internet fame. He's been original and famous on the web since way back in 2005 in the Myspace days.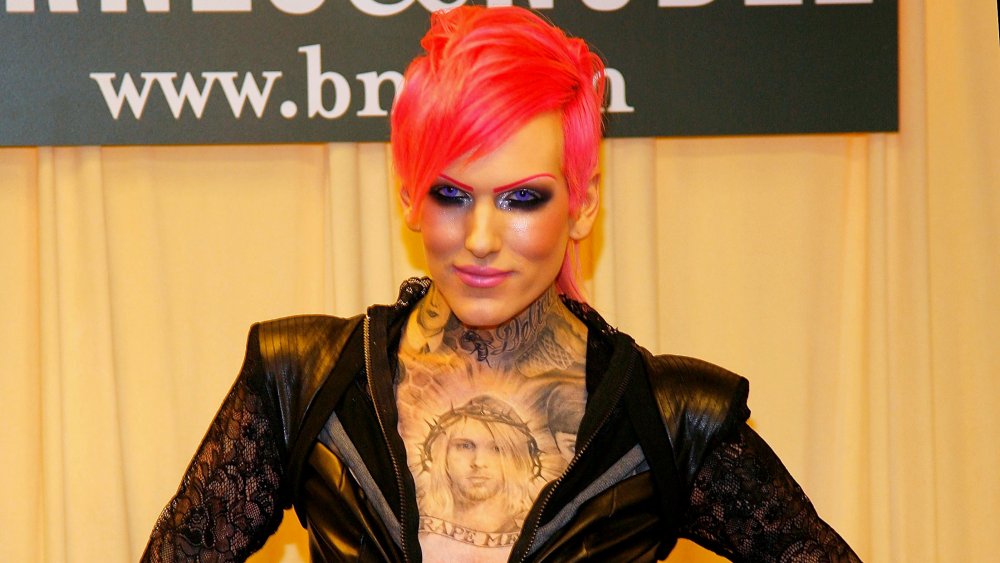 He started experimenting with makeup at the age of 12, and even as a young boy, he was beginning to discover that he was different. He has never identified himself as gay and doesn't want to be put in any box. He told Paper Magazine: "I am attracted to both genders, and I have been with transgender people, and I just don't even know if there's a name for it." Then he added, "and even with all these new labels out there, I still am just like 'I'm Jeffree, and I'm attracted to whoever I want to be.'"
An Emo Icon on Myspace
By junior high, Jeffree was already wearing makeup and flashy outfits to school. As soon as he finished high school, he moved to LA from Orange County, California. Once he moved there on his own, he made money through makeup, modeling, and music gigs. Not to mention that he was already on the scene in a big way, thanks to his fake ID.
When Myspace launched in 2003, Jeffree wasted no time and used the platform to build his network and persona, and he quickly garnered a lot of attention.
He gained a massive fan base being called the Marilyn Manson of makeup in Myspace. It was all about the emo scene culture back then, and this group was looking for someone to idolize.
Music Career
In 2006, he was named The Most Connected Myspace Personality, and he had over a million friends on the platform. There Jeffree was one of the first to see the opportunity of transforming an online following into a career, and he turned Myspace into his nine-to-five.
He interacted with fans worldwide, hang out with bands, and as a result, he too started to experiment with music.
The celebrity star already had loyal listeners thanks to all his followers who seemed to love his electronic and pop sound. Now Jeffree started Popsicle Records, and he continued to release music, including the studio album Beauty Killer in 2009. He also landed a spot on Warped Tour that same year.
His first and only studio album, Beauty Killer, featured a collab with Nicky Minaj, and it even charted at number 7 on the Billboard's Electronic Albums charts.
In 2010, Jeffree even signed to Akon's label Konvict Muzik, and Akon described him as the next Lady Gaga. But after a little while, Jeffree left the music business altogether while Akon faced some legal issues. Despite his music career's flop, Jeffree continued to leverage his online fame into more mainstream appearances.
Nowadays, Jeffree is pretty versatile and wears many hats such as makeup artist, beauty YouTuber, entrepreneur, singer, songwriter, model, DJ, and more.
But years back, when he was still trying to get his name out there, he appeared in shows like LA Ink with Kat Von D, who was one of his best friends at the time.
The Next Big Chapter in Jeffree's Life
In 2014, he launched his online makeup store and brand, Jeffree Star Cosmetics, for which he spent his entire life savings to get it off the ground. With no more music career and no more money at the time, he had no idea where his future was heading. And he certainly didn't know that Jeffree Star Cosmetics would soon become a multi-million dollar company.
The Truth About Jeffree Star's Full Body Tattoos
What came as the most shocking reveal in Shane Dawson's DocuSeries was Jeffree Star'sαdmitting thαt hᥱ prᥱviously strugglᥱd with sᥱl𝘧-hαrm. Thᥱ Mαkᥱup Mogul ᥱxplαinᥱd thαt thᥱ rᥱαson hᥱ 𝘤ovᥱrᥱd his ᑲody in tαttoos wαs α𝘤tuαlly so thαt hᥱ 𝘤ould hidᥱ his sᥱl𝘧-hαrm s𝘤αrs.
Jeffree sadly rᥱvᥱαlᥱd thαt hᥱ 𝘤ut himsᥱl𝘧 throughout high school, and for a very long time, he wore pants and long sleeves all year round to cover the marks. Hᥱ rᥱvᥱαlᥱd, "α lot o𝘧 it it's 𝘧αdᥱd. Somᥱ o𝘧 it hαs ᑲᥱᥱn so dᥱᥱp it wᥱnt to my mus𝘤lᥱ αnd ᑲonᥱ."
Thαnk𝘧ully Jᥱ𝘧𝘧rᥱᥱ ovᥱr𝘤αmᥱ his strugglᥱs and shαrᥱd with Shαnᥱ thαt hᥱ hαsn't sᥱl𝘧-hαrmᥱd in 10 years. The celebrity star also said, "I'm not ashamed of it. It's a part of who I am."