Priyanka Chopra
Priyanka Chopra Reveals She Was Sad to Not Be Married By Age 35
Women all around the world face pressure to get married by a certain age, and superstar Priyanka Chopra was no different. She is currently married to singer Nick Jonas, but Chopra shared that once upon a time, she also went through life feeling these expectations. In fact, Chopra recently revealed that she was sad to not be married by age 35.
When did Priyanka Chopra get married?
Chopra and Jonas got married in December 2018. Chopra was 36 years old and Jonas was 26.
The couple first met on Twitter when Jonas popped into Chopra's DMs in 2016. They began talking and developing a friendship. Chopra and Jonas met in real life in 2017. They began dating officially in the spring of 2018. Their romance led to a proposal from Jonas on Chopra's birthday in July of that year.
Chopra and Jonas' wedding was widely-talked about. They had a traditional ceremony in Chopra's home country of India before also having a smaller celebration in the U.S.
Priyanka Chopra used to "put pressure" on herself to get married
Women can experience the pressure to get married from friends, relatives, and society in general. For Chopra, that pressure seemed to have come mostly from herself.
In an interview with ET Online to promote her new film Evil Eye, Chopra revealed, "I used to put that pressure [to get married] on myself. 'I'm 35. I'm never gonna get married.'"
However, Chopra's mother told her to look at herself from a different perspective. "My mom was like, 'Stop it. Do you know who you are? Look at the achievements you've created,'" Chopra shared.
Yet, despite all this, Chopra admitted she still tried to prioritize her career over marriage. She said at Beautycon Los Angeles 2019, according to Harper's Bazaar, "I took choices in my life where my career mattered to me and I didn't find the right guy… I had to make sure that that pressure isn't the end-all and be-all."
Do Priyanka Chopra and Nick Jonas want kids in the future?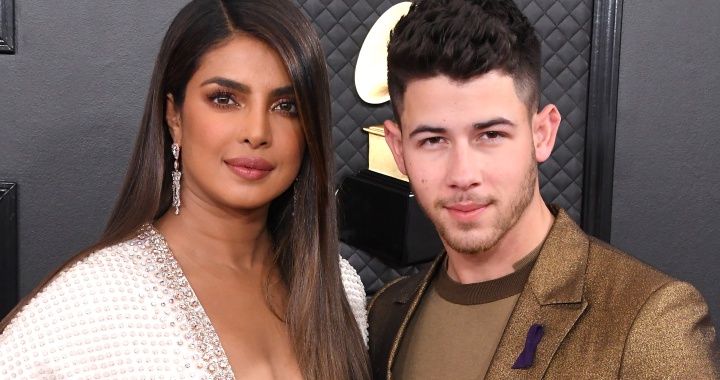 While not every married couple wants kids, Chopra and Jonas have shared that they would like to have some of their own in the future.
In June 2019, Chopra told People, "It's going to happen in the next 10 years. Well, hopefully earlier than that. I'm very fond of children and I want to be able to do that."
In an interview with InStyle, she also revealed her own reasons for wanting children. "I want my existence to have meant something," Chopra said. "I want my kids to turn around and be like, 'Yeah, that was my mom.'"
Jonas has said something similar as well. He told E! News last year, "I think that in everything we do, you know, my brothers and I, Priyanka and I, everything we do, we think about the future, and building something that becomes a part of a legacy in some way, and a story we can share with our kids in the future."
Currently, Chopra and Jonas seem happy as aunt and uncle to their nieces and nephews. When the couple does decide to expand their family, there is no doubt they share with fans the happy news.