Twilight
Kristen Stewart Recalls Robert Pattinson's Approach to Twilight
Kristen Stewart remembers Robert Pattinson's approach to Twilight as a mix of intellectualization and aloofness, which she instantly connected with.
As Kristen Stewart does press for her upcoming film Spencer, she reminisces about her start on the Twilightfilms and her co-star Robert Pattinson's approach to the role. In one of Stewart's best-known roles, she played high schooler Bella Swan, who is introduced to the world of vampires and werewolves in the small Washington town of Forks. She meets Edward Cullen, played by Pattinson, who is an 108-year-old vampire and her primary love interest. The film franchise was based on the novels written by Stephenie Meyer, and both were and continue to be immensely popular, with the Twilight movies finding success on Netflix and Meyer publishing a new book within the same world.
Stewart and Pattinson have come a long way since Twilight, with both actors finding their stride in the independent film industry following their franchise success. Now, almost 13 years after the series' firstfilm, both actors have earned reputations as generational artistic talents and have begun to work further high-profile roles into their filmographies. Stewart is considered an Oscar-frontrunner for her portrayal of Princess Diana in Spencer, while Pattinson will become the latest on-screen Bruce Wayne in 2022's The Batman.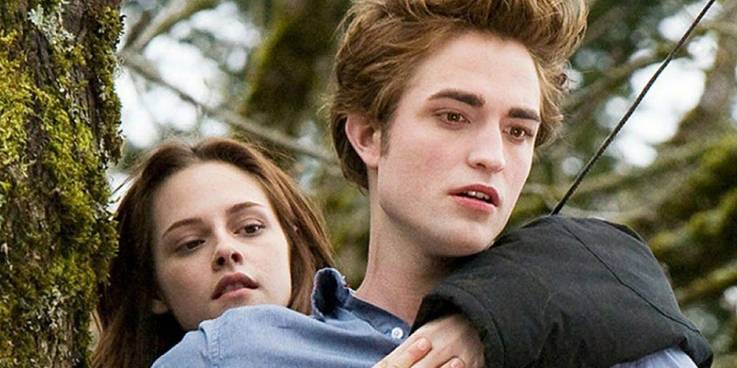 In an interview with The New Yorker, Stewart reminisces about the experience of working with Pattinson on Twilight and recalls his approach to the role as being a mix of intellectualization and aloofness. Stewart was brought onto Twilight before Pattinson, and thus was involved with the casting of Edward Cullen. She claims she knew immediately that he was right for the part. Read the full quote below:
[Pattinson had an] intellectual approach that was combined with 'I don't give a f**k about this, but I'm going to make this sing.' And I was, like, 'Ugh, same.' And, whatever, we were young and stupid and, not to say we made it so much better, but that's what it needed, and that's what anybody playing those parts needed to feel.
Opinions likely differ on whether Pattinson's approach was the right one for Stewart to embrace. While financial hits that cultivated a loyal fanbase, the Twilight films often struggled with critics, and the franchise's reputation with the wider public somewhat dogged both actors in the years that followed. However, Stewart's New Yorker profile is just the latest evidence that they have undoubtedly transitioned out of their Twilight era and have emerged into acting careers that can and should be taken seriously.
Stewart and Pattinson's upcoming projects represent their growth as actors and their drive to have long careers in Hollywood and filmmaking. It would be have been easy for either of them to cling onto their Twilight success, remaining within the big-budget machine as easy box-office draws. But choosing to pursue varied, difficult roles that demonstrate their talent is admirable, showing a level of maturity that positions them as two of the industry's most exciting stars.