Charmed
Alyssa Milano Feels Guilt Over Charmed Tensions With Shannen Doherty
Alyssa Milano opens up about past tensions with Charmed co-star Shannen Doherty, revealing that she does feel responsible for a lot of it.
Alyssa Milano opens up about past tensions with Charmed co-star Shannen Doherty, saying she feels guilty over it. The duo played sisters on the supernatural drama, which aired on The WB from 1998 until 2006. Created by Constance M. Burge, the series followed a trio of powerful sisters known as The Charmed Ones, who use their combined powers to protect innocent lives from evil forces. Each sister possesses a unique and vital magical ability of their own and the trio attempts to maintain their normal lives in San Francisco while also juggling their newfound strengths. The show also starred Holly Marie Combs and, later, Rose McGowan.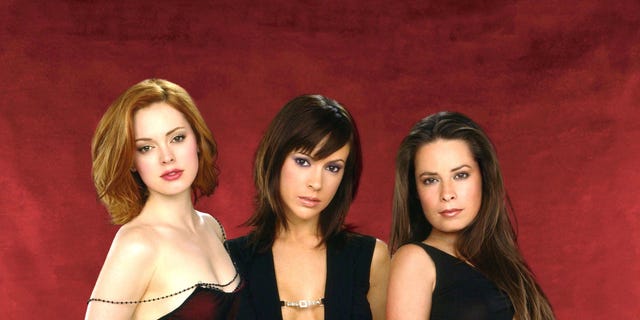 Doherty's character, Prue Halliwell, was killed off in the finale of Charmed season 3. Prior to the exit of Prue, rumors surfaced that the storyline decision was being made because of a feud between Doherty and Milano. In comments made after Doherty's departure, and in the years since, the cast of the supernatural series have each confirmed and elaborated on those rumors. For her part, Doherty noted that there was drama on-set which made it difficult to focus on the work. And despite the fact that dead characters regularly recurred on Charmed, Prue never appeared again.
Speaking with Entertainment Tonight to promote her new book Sorry Not Sorry, Milano said that she does feel guilt over past problems with Doherty and added that she takes responsibility for her part in it. She also added that, these days, her relationship with her former Charmed co-star is cordial and that she has respect for Dothery as an actor and that she wishes that she could have recognized it back when they were both working on the WB show. Milano's quote is below.
"I would say we are cordial. You know, I could take responsibility for a lot of our tension that we had. I think a lot of our struggle came from feeling that I was in competition rather than it being that sisterhood that the show was so much about. And I have some guilt about my part in that. I have respect for her. Great actress, loves her family so much, and I just wish I could've felt strong enough in who I was to recognize that back then."
In the past, Milano has said that she reached out in the wake of Doherty's 2015 cancer diagnosis. She revealed that she would send her co-star direct messages every few months as a way of checking in. And, in separate remarks, Milano reflected that motherhood had changed her perspective and helped her to see that the negative experiences on Charmed are well in the past.
For a lot of fans, many of whom felt that the dynamic of the show fundamentally changed after Prue's death, even while complimenting the addition of McGowan, it's a good thing that the once on-screen sisters are on good terms. The bond between the three original sisters is what appealed to so many viewers about the show, even while individual stories missed the mark. And, as Milano indicates, it's a shame the differences couldn't be reconciled prior to Doherty exiting Charmed.