Uncategorized
Grey's Anatomy Star On Meredith's Season 18 Love Triangle
Grey's Anatomy star Richard Flood (who plays Dr. Cormac Hayes) opens up about Meredith's love triangle between Hayes and Nick in season 18.
Grey's Anatomy star Richard Flood opens up about Meredith's season 18 love triangle. Created by Shonda Rhimes, Grey's Anatomy debuted on ABC in 2005 and is now hailed as the longest-running medical drama in television history. Starring Ellen Pompeo as Meredith Grey, Grey's Anatomy follows the surgical team's lives, losses, and loves at the Grey Sloan Memorial Hospital.
Most recently, Grey's Anatomy season 17 tackled the coronavirus pandemic and featured the return of original characters, including Patrick Dempsey as Derek Shepherd, in a dreamlike sequence as Meredith battled the effects of the virus. In September, Grey's Anatomy kicked off season 18, which takes place in a post-pandemic world. So far, season 18 has boosted its cast list with Scott Speedman being added as a series regular and the return of Kate Burton as Ellis Grey and Kate Walsh as Dr. Addison Montgomery. Featuring the storyline of Meredith splitting her time between Minnesota and Seattle, Grey's Anatomy season 18 has thrown a loop into the romance between Meredith and pediatric surgeon Cormac Hayes (Flood).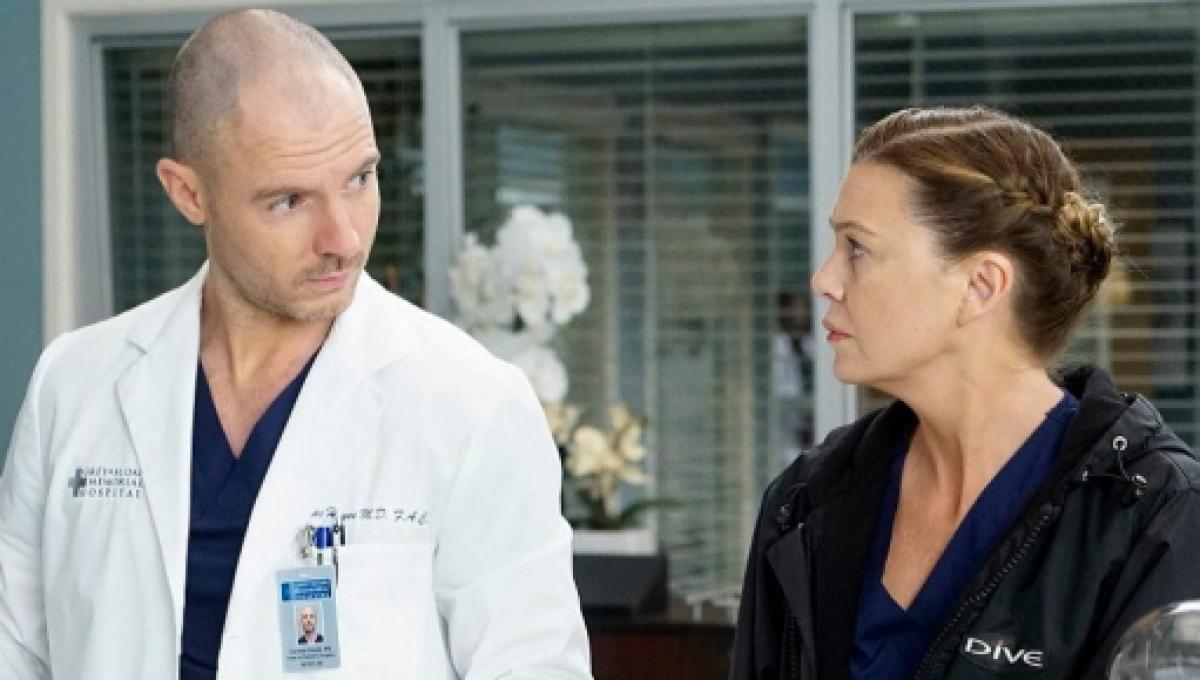 Per Digital Spy, Flood opens up about Meredith's love triangle with Cormac and Nick (Speedman) in season 18. Introduced in season 16, Cormac Hayes was referred to Seattle by Christina Yang and quickly developed a connection with Meredith and the nickname McWidow. Speaking on Grey's Anatomy, Flood teased a lot of stories to tell, impending obstacles, and Meredith stepping into another love triangle. Read what Flood said about Meredith and Cormac's relationship below:
I think it's pretty clear that McWidow and Grey have a strong connection, a strong flirtation. I think last season was difficult, obviously, because she was in a coma. So it was impossible to explore the relationship any further except in his reaction to her being in a coma. And this season there's a lot of story to tell, so we had to move it on. But these are adult relationships and they're complicated and timing is often very tricky, very difficult. And these characters are always being pulled in so many different directions. There will always be obstacles in the way. And then new characters are introduced, such as Megan comes in, and perhaps there may be a spark there.
Indeed, in Grey's Anatomy, viewers can expect more twists and turns in Meredith's love life in season 18. Meredith experienced the complexities of juggling relationships in season 2 and season 3 when the storylines featured a love triangle between her, Derek, and veterinarian Finn (Chris O'Donnell). However, Meredith has grown exponentially since her days as an intern, and it appears Grey's Anatomy season 18 will handle relationships with a sense of maturity and realism.
For now, Grey's Anatomy season 18 appears to be off to a riveting start. As for the longtime series, it remains to be seen when the show will sign off. Grey's Anatomy showrunner Krista Vernoff recently admitted that she continues to develop new ideas for the show's inevitable finale. Flood revealing that season 18 will feature developments in the relationships between Hayes, Nick, and Meredith proves the series will keep fans guessing. Following his introduction, Hayes quickly became a fan-favorite character, and it seems he'll be around for a little longer. Overall, Grey's Anatomy continues to make an impact on its devoted audience