Uncategorized
'Sons of Anarchy' Star Charlie Hunnam Spotted in Character on the Set of 'Shantaram' For the Very First Time
Sons of Anarchy star Charlie Hunnam is returning to television in the new Apple TV+ series Shantaram. The long-delayed project is finally in production in Melbourne, Australia. And recently, Hunnam was spotted on set in character for the very first time.
'Sons of Anarchy' star Charlie Hunnam's latest project is based on a book by Gregory David Roberts
Shantaram is based on a book published back in 2003 by Melbourne author Gregory David Roberts. Originally touted as a semi-autobiographical novel, it immediately attracted some of the biggest names in Hollywood.
Russell Crowe initially expressed interest, and Johnny Depp was attached to a Warner Bros. film project based on the book for years. But the company's film rights eventually expired.
In January 2018, US production company Anonymous Content acquired the rights to the book. Their version is currently in production with Hunnam as the star. But the TV series has had its own hurdles to jump.
Production for 'Shantaram' originally began in October 2019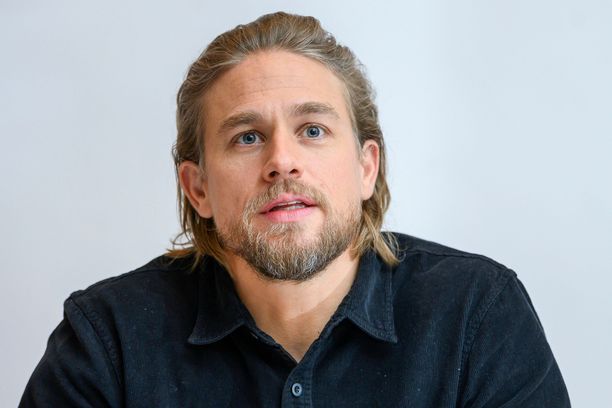 Hunnam signed on as the lead character way back in 2019, and production began that October. The plan was to shoot 10 episodes in two locations — Victoria, Australia and India. But after shooting just two episodes, Paramount Television halted filming and put the show on hiatus in February 2020.
They decided to put things on hold because showrunner Eric Warren Singer was behind on writing the necessary episodes. Singer was forced out, and then the pandemic hit. Which put production on hold even longer.
'Sons of Anarchy' star Charlie Hunnam spotted in character on 'Shantaram'
In Shantaram, Hunnam plays a convicted Australian bank robber and heroin addict named Lin. His character escapes from Pentridge Prison and flees to India to get lost in the city of Bombay. Once there, he reinvents himself as a doctor in a slum before embarking on a number of crazy adventures.
According to The Daily Mail, Hunnam was recently spotted in character on set for the very first time. The Sons of Anarchy alum was getting ready to shoot an intense robbery scene, and his character's wardrobe included an oversized hoodie, a checkered shirt, brown pants, and sneakers.
His hair was long and unkept as he made his way through the set carrying a prop gun and a paper bag. Then, a crew member helped Hunnam put a creepy-looking dingo mask on his head before he started filming the robbery scene.
'Shantaram' isn't really based on a true story
If Hunnam's new TV character is anything like the source material in the book, he will find himself involved in a number of adventures. Including working as a Bollywood extra, forging a passport in Mumbai, and arms trafficking in Afghanistan.
Roberts' book was originally marketed as semi-autobiographical. But he later reframed Shantaram and its sequel — The Mountain Shadow — as "novels, not autobiographies."
Shantaram is a "thrilling and profound" story that explores love, forgiveness, and courage on the "long road to redemption."
The 'Sons of Anarchy' star prefers TV roles
Hunnam starred as Jax Teller for seven seasons on Sons of Anarchy, and then he transitioned to the big screen. Starring in films like The Lost City of Z, King Arthur: Legend of the Sword, Jungleland, and The Gentleman. But Hunnam says he prefers TV roles, which could be the reason he's going back to the small screen in Shantaram.
"I really like long-form storytelling," he told People. "The experience of working with a group of actors for a long period of time is really, really exciting and rewarding."