Peaky Blinders
Here's How Helen McCrory Amassed Her $25 Million Net Worth
Sadly, Helen McCrory leaves behind her husband, Damian Lewis, their two children, and her impressive legacy.
The Malfoy and Shelby families have lost their matriarch.
Helen McCrory, best known, for her time in the Harry Potter franchise as Narcissa Malfoy, Draco Malfoy's mother, and later, Aunt Polly in the show Peaky Blinders has passed away from a private battle with cancer at the age of 52. Her husband, Homeland's Damian Lewis announced the sad news on his Twitter this past Friday.
Besides her two greatest matriarch roles, you've probably seen some of McCrory's other films, especially if you're a fan of British period pieces. Throughout her three decades in the business, she has given great performances over and over while accumulating her $25 million net worth and building a family with Lewis.
But how did she manage it? Well, she didn't exactly use a Confundus charm, the Imperious Curse, or Felix Felicis. Nor did she use expert accounting skills or a criminal gang. She used her own pure talent.
She Started Her Career In The Mid-'90s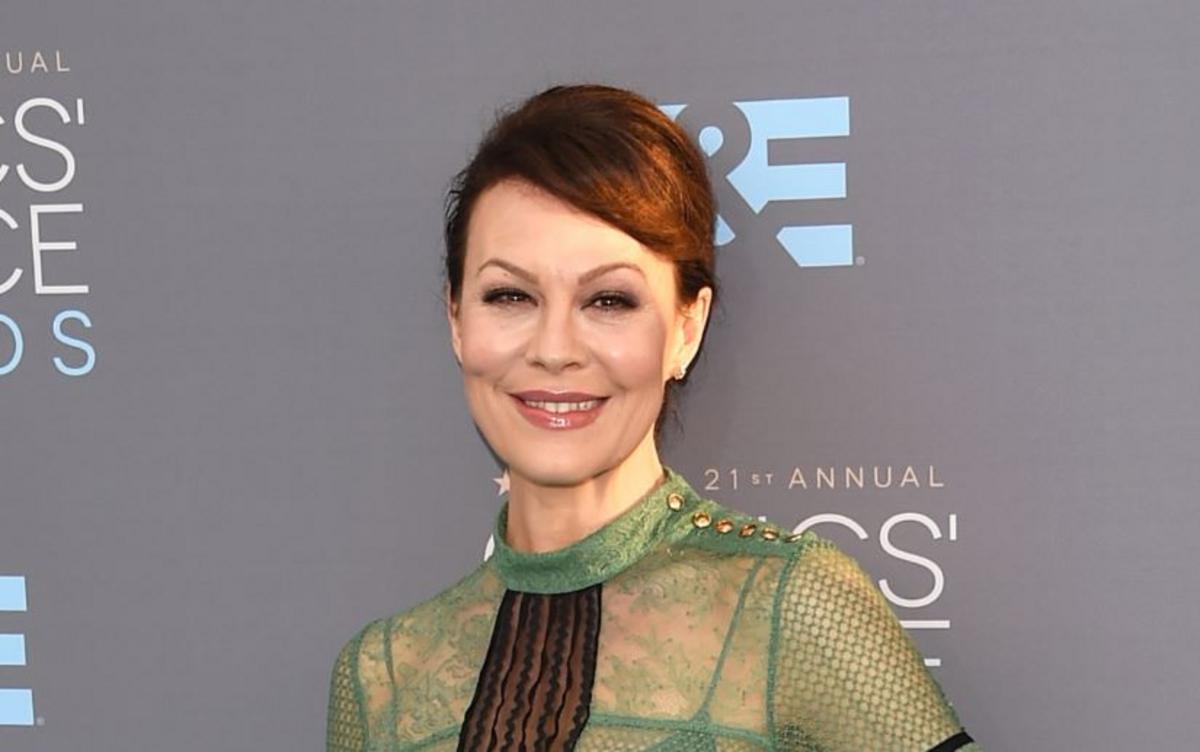 Before she made it to film and television, she'd dominated the stage, playing some of the best female roles in Shakespeare's plays.
McCrory's first film was Uncovered in 1994, and that same year she appeared in Interview with the Vampire, as the 2nd Whore, in the scene where Lestat ƙ𝔦ℓℓs two women in a hotel room. It must have been cool to be on the set of a movie like that, with Brad Pitt and Tom Cruise lurking around.
She started out in mostly TV movies that aired in the UK, such as Dirty Old Town (1995), and Witness Against Hitler (1996). In 1997, she starred in The James Gang (not the rock band), alongside The Mummy's John Hannah and the Sixth Sense's Toni Collette.
The next year she shared the screen with Patrick Stweart in Dad Savage, and then played a pre-fame Clive Owen's wife in the TV movie Split Second.
Her first period film came in 2000 when she played Anna Karenina in the British mini-series of the same name. She followed that up with another period role in Hotel Splendide, again co-starring with Toni Collette and a pre-fame Daniel Craig.
In 2002, she starred in The Count of Monte Cristo, as the villain's wife, Valentina Villefort. After that, she starred in more TV movies and British TV shows such as Dead Gorgeous (2002), Lucky Jim (2003), Carla (2003), The Last King (2003), and Enduring Love (2004), once again co-starring with Daniel Craig.
In 2005, she played Heath Ledger's mother in the period film Casanova, and British Prime Minister Tony Blair's wife, Cherie Blair, in The Queen, which starred Helen Mirren as the titular role in 2006. Her character watched as her husband battled the press who wanted to abolish the monarchy after the Queen silence following Princess Diana's ɗᥱαꚍɧ in 1997.
McCrory starred in another period film, Becoming Jane, where she played Mrs. Radcliffe opposite Anne Hathaway's Ms. Austen before she was cast as Draco Malfoy's mother, Narcissa Malfoy in Harry Potter and the Half-Blood Prince.
In between Half-Blood Prince and ɗᥱαꚍɧly Hallows: Part One, she voiced the character Mrs. Bean in Fantastic Mr. Fox and guest-starred on an episode of Doctor Who. She said goodbye to Narcissa in ɗᥱαꚍɧly Hallows: Part Two, and went on to star as Mama Jeanne in Martin Scorsese's Hugo in 2011.
The Last Ten Years Saw Even Better Roles
McCrory was cast as the female lead in Flying Blind in 2012. That same year she had a small part in Daniel Craig's Skyfall. After these two roles, she went back to the stage with the plays The Last of the Haussmans, and Medea.
In 2014, her Harry Potter co-star, Alan Rickman asked her to star in his film, A Little Chaos, later that year she had a 12-episode arc on Penny Dreadful. She also starred as Queen Elizabeth in the film Bill.
After another play, The Deep Blue Sea, she starred appearing in a string of TV shows including Fearless (a leading role), MotherFatherSon, and Peaky Blinders of course. She debuted as Aunt Polly in 2013 and played her until 2019.
Her last credit is a four-episode arc on HBO's His Dark Materials.
Her Net Worth Is Combined With Lewis'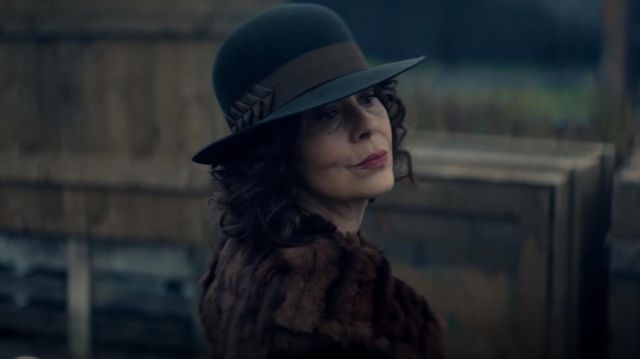 McCrory married Lewis in 2007, and together they had two children, Manon and Gulliver. According to Celebrity Net Worth, her $25 million net worth comes from both her and her husband's net worth combined. But it was probably McCrory's income that contributed the most to the couple's collective net worth
"I'm heartbroken to announce that after a heroic battle with cancer, the beautiful and mighty woman that is Helen McCrory has ɗ𝔦ᥱd peacefully at home, surrounded by a wave of love from friends and family," Lewis' statement announcing his wife's ɗᥱαꚍɧ read. "She ɗ𝔦ᥱd as she lived. Fearlessly. God, we love her and know how lucky we are to have had her in our lives. She blazed so brightly. Go now, Little One, into the air, and thank you."
For her many years in the business, she was made an OBE in 2016, for her contributions to drama on both the screen and stage. During her long career, she also co-founded the production company, The Foundry, which helps produce "the cutting edge of independent drama through imaginative project initiation."
Fans, fellow actors, and other people in the industry have sent out their condolences to McCrory's family, including J.K. Rowling, Tom Felton, Cillian Murphy, and Prince Charles, who just lost his own father, the Duke of Edinburgh.
In her last couple of months, McCrory prepared her children and husband for her ɗᥱαꚍɧ Writing a letter about his wife to the Times, Lewis wrote, "She has exhorted us to be courageous and not afraid. As she said repeatedly to the children: 'Don't be sad, because even though I'm about to snuff it, I've lived the life I wanted to.'" If that's not the definition of matriarch we don't know what is.