Uncategorized
How Much Is 'Riverdale' Star, Madelaine Petsch Worth?
Madelaine brings in an impressive $40,000 per episode.
When it comes to television shows, 'Riverdale' has managed to take over the leader board for quite some time. After debuting back in 2017 on both the CW network and Netflix, the show gained international traction, catapulting the careers of fellow cast members Madelaine Petsch, K.J Apa, and Camila Mendes to nationwide fame and fortune. Petsch, who plays the role of Cheryl Blossom, had quite a character evolution over the course of the show.
With the fifth season underway, many fans are expecting things to take a dark turn, and are very much looking forward to seeing Madelaine's character on-screen. The actress, who lives quite a healthy lifestyle, takes her passion for film and television seriously, scoring herself a number of roles over the course of the last few years. With success both on the little and big screen, here's how much Madelaine Petsch is worth today.
How Much Is Madelaine Petsch Worth?
Madelaine Petsch is certainly a name that you have heard before, especially if you are a fan of the hit CW series, 'Riverdale'. Madelaine was cast to play the role of none other than Cheryl Blossom, who has easily become a fan-favorite character, and rightfully so! While she may be known for her porcelain skin and red hair, Madelaine brings it when it comes to her acting, putting a scene on like it is nobody's business. Her on-screen career began back in 2014 when she was cast in an advertising campaign for Coca-Cola.
This marked the start of what would become a successful career in acting! In 2016, Petsch scored the part of Blossom and began filming for the show in Vancouver, Canada. After the show's premiere in 2017, Petsch was all anyone could talk about, and she did not mind in the slightest. According to StyleCaster, Madelaine brings in an impressive $40,000 per episode, making it clear that she is making quite the pretty penny from the show, so much that she has amassed a net worth of $4 million!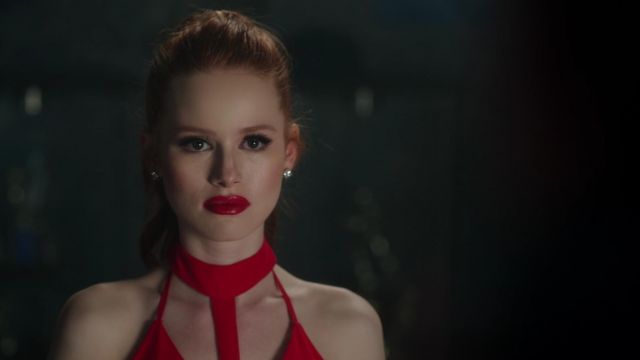 In addition to her work on 'Riverdale', Madelaine has also appeared in a handful of other television shows and films. From her time appearing on 'The Hive', 'The Curse of Sleeping Beauty', all the way to 'F The Prom', Petsch has done it all! Her on-screen work has also led to her successfully taking home two Teen Choice Awards and an MTV Movie&TV Award for Scene Stealer. If that weren't enough, the star also documents her life on her very own YouTube channel. While her online presence may not be her biggest moneymaker, it certainly adds to the pool of millions she already has.
As if acting weren't enough, Madelaine modeled in a 2019 ad campaign for Biore and also released her very own collection of sunglasses in the same year! Her shades company, Prive Revaux, has done quite well, making it clear that there really isn't anything Madelaine Petsch can't do!