Peaky Blinders
Tom Hardy on His Masculinity — 'I Seem Masculine, But I Don't Feel It, I Feel Intrinsically Feminine'
Tom Hardy is a broody, hunky action star who appears to be the epitome of movie masculinity. With roles in films like Bronson, Warrior, The Dark Knight Rises, Mad Max: Fury Road, and Venom, Hardy admits that a lot of people say he seems "masculine." But according to the actor, he feels "intrinsically feminine."
Tom Hardy says he's 'played with everything and everyone'
When Hardy was in his teens and 20s, he admits that he experimented with ຣᥱ𝑥, ɗrʋġ, and alcohol. Now that he's happily married to British actress Charlotte Riley and is the father of three, Hardy says he's done experimenting. But when he was younger, he says he "played with everything and everyone." He even had a string of gay flings.
"As a boy? Of course I have. I'm an actor for f***'s sake," Hardy told Now Magazine in 2010, according to The Daily Mail. "I've played with everything and everyone. I love the form and the physicality, but now that I'm in my thirties, it doesn't do it for me.
The 'Venom' star sees value in relationships with men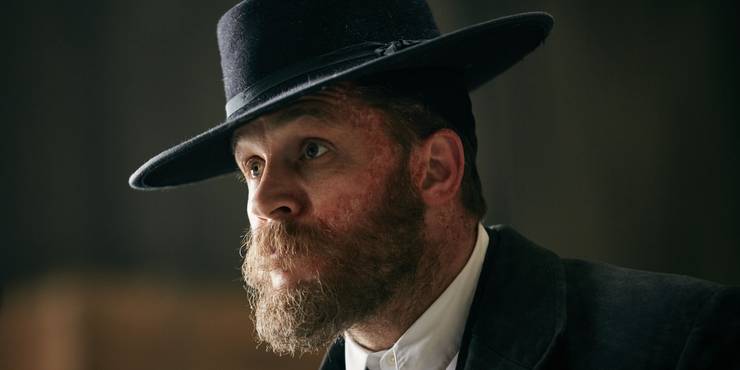 Hardy went on to say that he's done experimenting ຣᥱ𝑥ually with men. However, he says there's "plenty of stuff" in a relationship with another man — especially gay men — that he needs in his life.
"A lot of gay men get my thing for shoes. I have definite feminine qualities and a lot of gay men are incredibly masculine," Hardy said.
Tom Hardy says he feels 'intrinsically feminine'
Hardy told The Red Bulletin that you have to fully accept your own masculinity, but he insists it has nothing to do with being macho. The 44-year-old explained that accepting your own masculinity also means that you can "be like a mother" and "have a caring role."
"A lot of people say I seem masculine, but I don't feel it," Hardy confessed. "I feel intrinsically feminine. I'd love to be one of the boys but I always felt a bit on the outside. Maybe my masculine qualities come from overcompensating because I'm not one of the boys."
The Marvel star explains what he believes makes a man a man
In his view, Hardy says that what makes a man a man is "consideration, patience, and cognitive skills." He also adds "mutual respect, discipline, and humility."
"You also need to know that you can balls it up, look stupid, and fail. But you carry on. You can't win a fight if you haven't been knocked out first. You don't know what winning is if you don't know what losing feels like," Hardy explained
Tom Hardy says great men are 'reliable' and they 'show up'
When asked what it means to become a "better man" or a "great man," Hardy replied that great men are often forgotten by the public because they don't stand on top of a mountain, waving a flag saying "Look at me, I'm a great man."
"A great man often disappears into the ether. Hardly anyone notices that he was even there, apart from his family and close friends. He was reliable, he showed up, he was there. He was useful where he could be," Hardy told GQ.
"He made mistakes. Tried to make better of those mistakes. Doesn't mean you have to cure cancer or understand the theory of relativity. It's not necessarily as rock-and-roll or as cool as you might think. Part of being a great man is accepting that."
Hardy also noted that he's "the last person" anyone needs to ask about masculinity because he's "as masculine as an eggplant." He says the reason he's played a number of hard guy roles is because "nobody likes watching movies about soppy guys."