Uncategorized
Kylie Jenner Names the Job She Would Have If She Wasn't Famous
Kylie Jenner has pretty much always been a big deal. She was born into one of the world's most famous families and went on to carve out a huge space for herself in the makeup industry. But if life didn't turn out that way, Jenner says she would have a different career.
Kylie Jenner found success early in life
Born on Aug. 10, 1997, to entertainment manager Kris Jenner and Olympian Caitlyn Jenner, the reality star was always destined for greatness.
Growing up, her parents would encourage her to develop and pursue activities of her liking, as seen on their show Keeping Up With the Kardashians. Eventually, she took an interest in beauty, often experimenting with hair dye and makeup.
As a teenager, Jenner started attracting more and more attention for her unique looks — especially her lips. She would notably use lipstick and lip liner to overdraw them due to a years-long insecurity about how small they were.
Jenner's desire for a fuller pout and her obsession with YouTube beauty tutorials inspired her to launch her makeup bundle Kylie Lip Kit in 2015, she said on Life of Kylie (via CNBC). That brand eventually became Kylie Cosmetics — a fast-growing company now estimated to be worth nearly $1 billion.
Kylie Jenner says she would have a different career if she wasn't who she is
There's no doubt that Jenner absolutely loves what she does. But if she wasn't in that profession, she says she would be a celebrity makeup artist.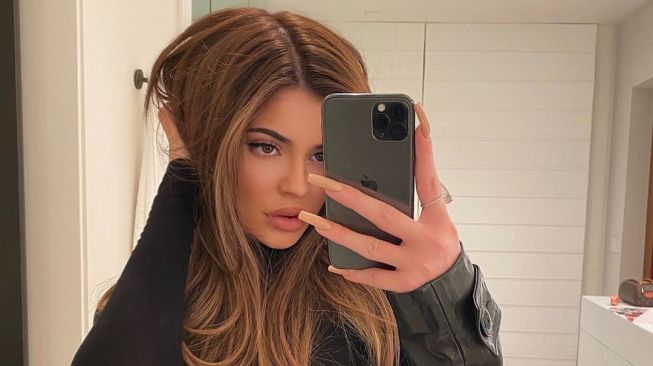 She made the confession in a YouTube video published on Nov. 9 that featured her makeup artist, Ariel Tejada. "I would want to be you," she told Tejada, who admitted he would choose to be a pastry chef "because it's still creative, it's still colorful, it's still fun."
"We should just do this on the side," Jenner suggested. "I should be a makeup artist on the side, which, like, I kind of am 'cause I do everyone's makeup. Then I can live out my dream." Tejada replied by encouraging Jenner's idea, telling her, "Do you."
Kylie Jenner could actually launch other businesses in the future
There's no telling if Jenner was actually serious about becoming a part-time makeup artist, but it looks like she is considering other business ventures. In the years since she launched Kylie Cosmetics, Jenner has reportedly applied for trademarks for wine, baby materials, hair care, nail products, and more.
"After we built Kylie Cosmetics, I feel like I found a passion in building from the ground up and creating businesses and new companies," she said of the trademarks in an interview with Playboy. "Now that I know the whole process really well, it comes easily to me and it's really fun and definitely a passion of mine. I can't wait to keep expanding and creating new things."
And we can't wait to see where she does next. Stay tuned, folks.