Uncategorized
5 Guys Gigi Hadid Dated & 5 Girls Zayn Malik Dated (Before They Got Together)
Fortunately, these days Zayn Malik and Gigi Hadid are happily together with their newborn daughter.
Fortunately, these days Zayn Malik and Gigi Hadid are happily together with their newborn daughter. They went through some highs and lows throughout their relationship and for a while there, fans thought they had one of those on-and-off, slightly unstable romances.
Instability has turned to stability for the two of them now that they have reconciled and started a family together. The only thing fans are waiting on now? An announcement of wedding plans! Ever since the time Zayn Malik and Gigi Hadid posed for the cover of Vogue together, it was a groundbreaking moment.
10 Zayn Dated Geneva Lane: 2010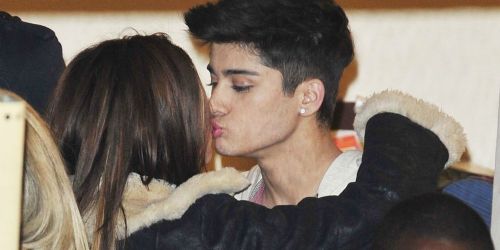 In 2010, Zayn Malik dated Geneva Lane. They were both contestants on the UK's reality TV show X-Factor so they already had an element of relatability. They obviously did not end on good terms because years later when his relationship with Perrie Edwards came to an end, Geneva Lane posted a series of harsh remarks about him on Twitter in Perrie Edwards defense. She called him one of the worst names you can call someone.
9 Gigi Dated Cody Simpson: 2013 – 2015
Gigi Hadid's longest relationship before she ended up with Zayn Malik was her relationship with Cody Simpson that lasted from 2013 to 2015. There was obviously something special between them because they were able to keep it together for quite some time at a very young age. Aside from Cody Simpson's relationship with Gigi, he most recently dated Miley Cyrus. As shocking as this might sound, he was also romantically linked to Kylie Jenner back in 2011.
8 Zayn Dated Rebecca Ferguson: 2011
Zayn Malik and Rebecca Ferguson met on the set of The X Factor UK. That seemed to be a great place for new relationships to form! The two dated for a few short months in 2011. Fast forward to 2016 and she was finally ready to open up about the split. She said, "We went through an experience together that was life-changing." Sounds like there is no bad blood.
7 Gigi Dated Lewis Hamilton: (Rumored) 2015
Rumors about Gigi Hadid and Lewis Hamilton started to spread after they were spotted hanging out together in Monaco. And they weren't necessarily just hanging out… They were getting super close and comfortable! This relationship rumor sparked up right after Gigi Hadid parted ways with Cody Simpson. In 2018, rumors about the two of them popped back into the media but nothing real ever amounted.
6 Zayn Dated Neelam Gill: (Rumored) 2015
In 2015, rumors about Zayn Malik and Neelam Gill began to make their rounds. Things were never confirmed so to this day, no one really knows for sure. They were spotted spending time together just a few weeks after he broke up with Perrie Edwards, the beautiful young woman he was engaged to marry! Some interesting facts about Neelam Gill? She's modeled for Burberry and L'Oreal Paris.
5 Gigi Dated Joe Jonas: 2015
Gigi Hadid's relationship with Joe Jonas definitely gathered some media attention. The reason why? Joe Jonas had already famously dated other huge names in Hollywood like Demi Lovato and Taylor Swift!
In total, it is estimated that Joe Jonas and Gigi Hadid dated for about six months. When they decided to break up, it was due to conflicting schedules but not over anything majorly problematic.
4 Zayn Dated Perrie Edwards: 2011 – 2015
Zayn Malik's longest relationship before Gigi Hadid is his relationship with Perrie Edwards. There was a rumor going around that he broke up with her via text but he denied those allegations. Perrie Edwards released a song called "Shout Out To My Ex" with a harsh message directed towards Zayn Malik letting him know that she did not enjoy their intimate moments together whatsoever… and in fact, she was faking it during their four years together. Yikes.
3 Gigi Dated Daniel Sherman: (Rumored) 2014
Daniel Sharman, The Vampire Diaries actor, was rumored to be dating Gigi Hadid in 2014 after they were spotted together in New York City.
Rumors about blossoming couples always make their rounds in the Hollywood industry but since neither individual confirmed or denied rumors, it is most likely that they went on a date or two and nothing amounted from it.
2 Zayn Dated Stephanie Davis: 2016
Stephanie Davis from Celebrity Big Brother was reportedly dating Zayn Malik for a few months in 2016. She made the claim that she broke up with him and had to change her phone number to get him to leave her alone. They obviously did not part ways on good terms! She said that the reason she wanted to break up with him was that he was going through depression about his time in One Direction, his former boy band.
1 Gigi Dated Tyler Cameron: (Rumored) 2019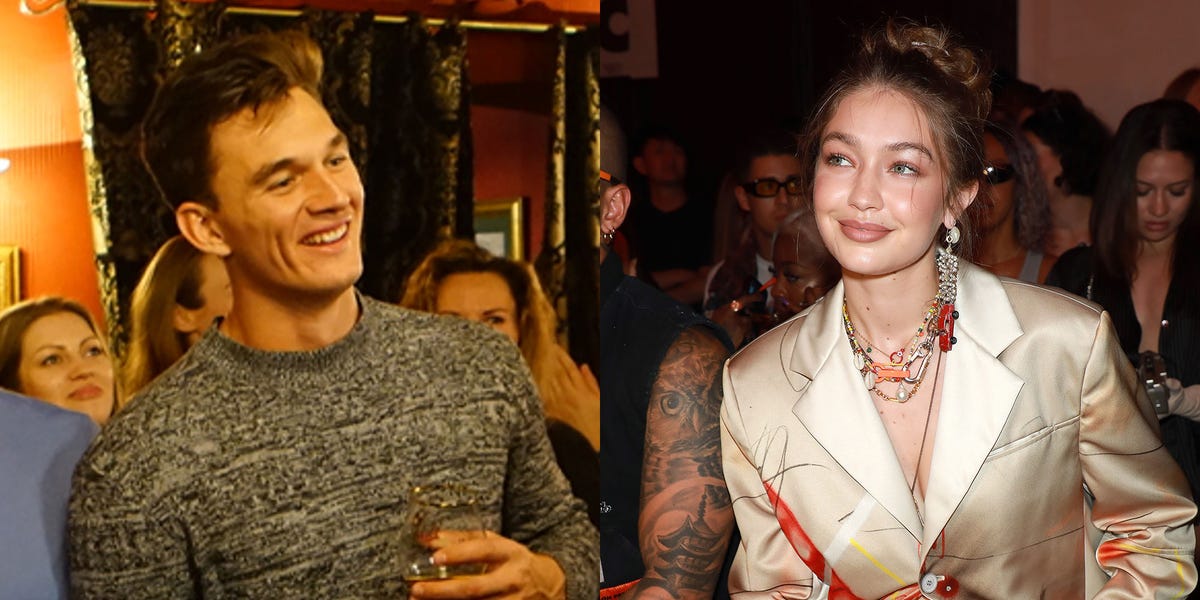 Tyler Cameron, from The Bachelorette, was spotted out and about with Gigi Hadid in 2019 before she reconciled with Zayn Malik and got pregnant with her first-born daughter. As quickly as rumors about their relationship started in August 2019, it was over by November 2019. For about four intense months there, fans of Gigi Hadid and The Bachelorette were constantly checking for updates!