Uncategorized
A Look At Charlie Hunnam's Career After Sons Of Anarchy (And His Top 3 Roles Of All Time)
Since he was a respected actor before taking on the role of Jax Teller, he didn't disappear after the hit series ended.
The British actor was already established in showbiz when the pilot episode of Sons of Anarchy aired. In fact, he had 11 years of film and television experience under his belt. Since he was a respected actor before taking on the role of Jax Teller, he didn't disappear after the hit series ended; in fact, he was launched forward.
Since SOA wrapped in 2014, SOA alum, Charlie Hunnam, has gone on to play some of the best lead and supporting roles in films in the past 6 years. He crammed 10 films into that time, with a series for Apple TV currently in the works. Having previously won awards for the movies, Nicholas Nickelby and Pacific Rim, on top of 8 different nominations for SOA, his work after the series continues to earn critical acclaim. Keep reading to learn the details.
14 Crimson Peak
The 2015 film was the first role of Hunnam's after leaving Jax Teller behind, and it surprised many fans, due to the fact that Hunnam had to reshape his body for the part. He slimmed down and lost some of his muscle. This made him appear more authentic for the era of the film (1887).
Directed by Guillermo Del Toro, who also directed Pacific Rim, Crimson Peak has Hunnam playing a love interest, Dr. Alan McMichael, in the Gothic romance film. He turned down 50 Shades of Grey for this part.
13 The Lost City Of Z
Released in 2016 and directed by James Gray, Charlie Hunnam plays the lead role of Percy Fawcett, a British explorer sent to Brazil around 1906. His character is a land surveyor who makes several attempts at finding an ancient lost city in the jungle.
The plot itself is based on a real story, with Hunnam performing alongside Robert Pattinson, Sienna Miller, and Tom Holland. For this role, Hunnam was nominated for the International Online Cinema Best Actor Award.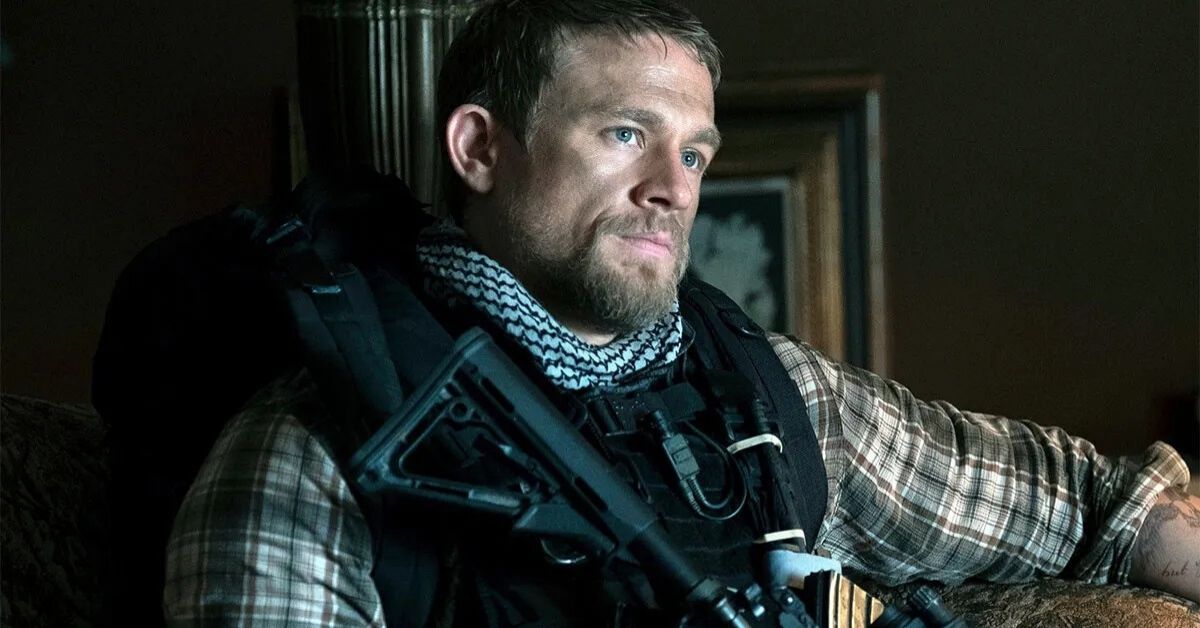 12 King Arthur
Even though he won the 2017 CinemaCon award for Male Star Of The Year due to this performance, King Arthur: Legend of the Sword was poorly received. Hunnam himself has said that he would love a do-over of the film, pinning the film's disappointing results on "a piece of miscasting that ended up crippling the central story line", according to IndieWire.
Originally wanting to star in a movie series following the Arthur story, Hunnam will most likely have to hang up the sword and move on from this character.
11 Papillon
The 2017 film, Papillon, was a film with Hunnam in the lead role, playing Henri Charrière, nicknamed 'Papillon'. The film is a biographical drama and a remake of the 1973 film of the same name. Based on a real-life story that took place in 1933, Hunnam's character is a French convict sent to the infamous Devil's Island penal colony. Fellow co-stars are Rami Malek, Christopher Fairbank, and SAMCRO alum, Tommy Flanagan.
10 Triple Frontier
A highly-rated Netflix movie, Triple Frontier is one of Hunnam's tightest performances yet (along with the performances of his co-stars). Hunnam gets to reprise the tough guy role once more, as one of 5 former US Delta Force soldiers who plan and execute a heist from a South American crime boss.
Playing alongside Ben Affleck, Oscar Isaac, Garret Hedlund, and Pedro Pascal, the only slip-up in Hunnam's performance was a little trouble maintaining a realistically American accent.
9 A Million Little Pieces
Here is where things start to go downhill, at least for a moment. Reviews for A Million Little Pieces (2018) tend to use the same word to describe it – "boring". Based on a book of the same name, it was directed by Sam Taylor-Johnson, with the lead character, James Frey, being played by the director's husband, Aaron Taylor-Johnson. Charlie Hunnam is Bob Frey Jr. (James' brother), who drags him to rehab to fix his drug habit.
8 The Gentlemen
Written, produced, and directed by Guy Ritchie (the guy who made Lock, Stock and Two Smoking Barrels), Charlie Hunnam returns once more to the English gangster scene that started his career, playing the right-hand man of Matthew McConaughey's character, cannabis kingpin, Mickey Pearson.
The film gave Hunnam another chance to show his skills at being 'the muscle' and also earned over $11 million during the 1st weekend of its release. While the film wasn't an award winner, it garnered more success than most people expected.
7 True History Of The Kelly Gang
A much more sobering film, True History of the Kelly Gang is a fictionalized story about the famous Australian bush-ranger, Ned Kelly, focusing on Australian life in the 1870s. Hunnam plays Sergeant O'Neill, a man who regularly spends time with Kelly's mother (who's a prostitute) while also bullying Kelly.
It is strange, yet refreshing, to see Hunnam playing someone unlikeable. Hunnam had to call the director and ask to be cast in the movie.
6 Jungleland
Released at the Toronto Film Festival in 2019, Jungleland has actor Jack O'Connell playing boxer Lion Kaminski, with Charlie Hunnam playing the manager/brother. As the brothers travel across the country, the audience gets to see the cracks in their relationship (as well as some good fights).
Although a good film, critics have complained that Jungleland did nothing original to add to the genre, losing in comparison to similar movies, such as Warrior (2011) and The Fighter (2010).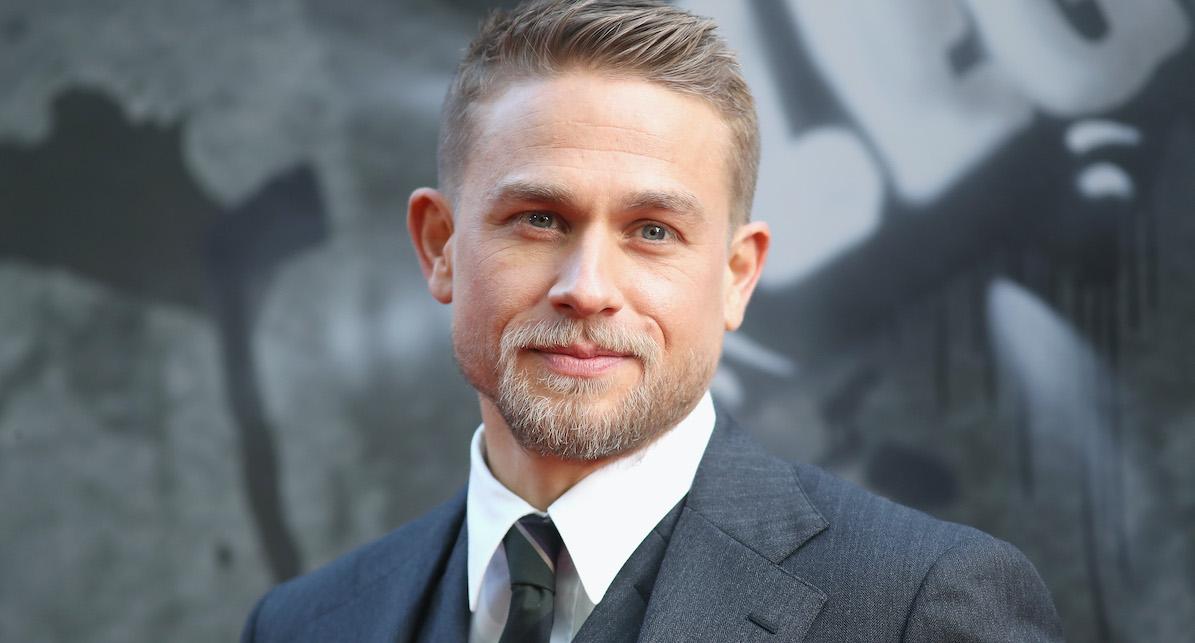 5 Waldo
Working onscreen next to Mel Gibson, Morena Baccarin, Dominic Monaghan, and more, Hunnam is once again in the lead role of the film. He plays Charlie Waldo, a former LAPD detective now living a quiet and "minimalist" life in the woods, until a murder needs solving.
Waldo premieres sometime in 2020, with many who have seen Hunnam on-set or in images (like the one above) saying that he looks almost unrecognizable compared to previous roles.
4 Shantaram
Finally, here is the very first series starring Charlie Hunnam since Sons of Anarchy finished in 2014. Based on the novel by Gregory David Roberts. there are high expectations for the series. The drama that will come out on Apple TV will show Hunnam as Lin, an Australian running from prison, and trying to hide in Bombay, India.
Also starring Radhika Apte and Richard Roxburgh, production has been momentarily paused due to pandemic restrictions in the area.
3 Top Role #3 – Green Street
Released in 2005, with a 25-year-old Hunnam, Green Street certainly got mixed reviews; a sincerely positive one came from Roger Ebert, praising the film for its realism and portrayal of the motivations for gang violence.
Although most fans were not happy with Hunnam's Cockney accent, and others criticized the movie for being predictable, it is the passion and excitement that Hunnam brought to the role that made it good. The film won three awards and was also nominated for the William Shatner Groundhog Award.
2 Top Role #2 – Nicholas Nickleby
The Life and Adventures of Nicholas Nickelby is a novel written by Charles Dickens in 1839. The 2002 film, based on this novel, was directed by Douglas McGrath. Set in 19th-century England, Hunnam has the lead role of Nicholas Nickelby, a young man who must look after his family while grappling with the cruel world he finds himself in after his father dies. The film received universally good reviews, thanks to the strong cast and director, who respected the revered author's work.
1 Top Role #1 – Pacific Rim
Perhaps the one that put Charlie Hunnam's face on the screen for a wider audience (as well as younger audiences), Pacific Rim gave Hunnam a role that perfectly matched his natural demeanor, like a softer version of Jax from Sons of Anarchy.
Instead of committing crimes and violence for SAMCRO, he was piloting a giant suit with his Jaeger partner and fighting giant alien monsters. Director, Guillermo Del Toro, loved the focus of togetherness. The pilots had to work together and nations were coming together. The film grossed $411 million worldwide.