Uncategorized
Game of Thrones: Bear Who Fought Brienne of Tarth Passes Away
The bear who fought Brienne of Tarth in Game of Thrones season 3 episode 7, "The Bear and the Maiden Fair," has passed away at the age of 21.
The bear who fought Brienne of Tarth in the third season of HBO's Game of Thrones has passed away at the age of 21. George R. R. Martin's fantasy series began in 1996, and while fans still await the novelist's final two books, The Winds of Winter and A Dream of Spring, HBO's adaptation ended in 2019. The series was at its best when able to fall back on its published source material, something wildly apparent in the show's first four seasons. A perfect example of this can be seen in the character development of Jaime Lannister (Nikolaj Coster-Waldau), who was initially one of Game of Thrones' most reviled characters.
In season 2, Jaime becomes Brienne of Tarth's (Gwendoline Christie) prisoner. Throughout the next season, their journey to King's Landing irrevocably changes Jaime, the pair's hatred and snark turning into trust and respect. In season 3, Jaime and Brienne encounter Locke, who makes a deal to free Jaime (after cutting off his hand) and hold Brienne for ransom. In episode 7, "The Bear and the Maiden Fair," Jaime leaves Brienne at Harrenhal. However, Jaime eventually finds out that Locke will not ransom Brienne and is instead forcing her to fight a grizzly bear (Bart the Bear II) while armed only with a wooden sword. Thankfully, Jaime returns, leaps into the fighting pit, and manages to free Brienne from Locke.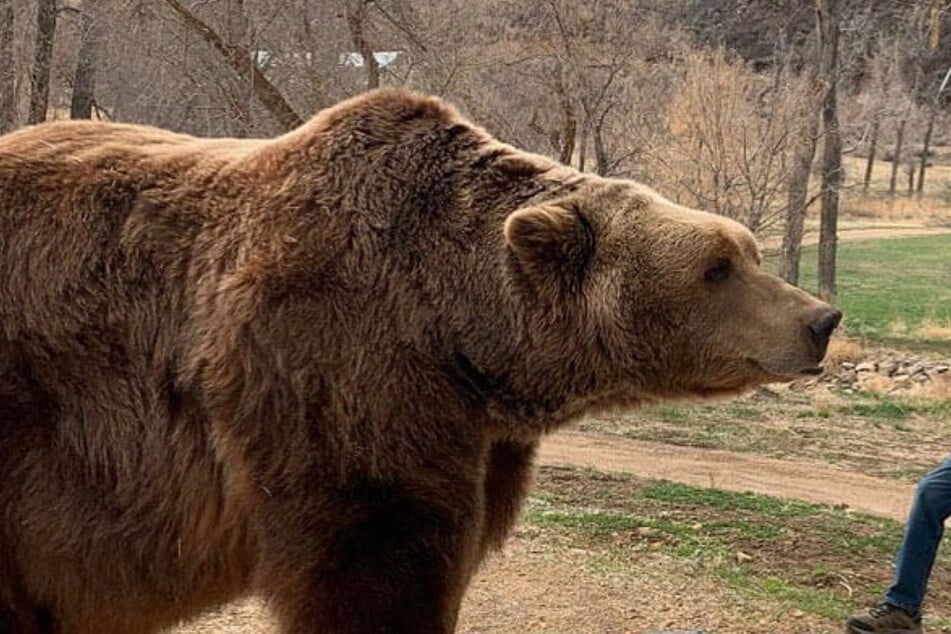 Via the Vital Ground Foundation, a charitable organization that aims to protect grizzly bear populations by preserving their habitats, Bart the Bear II passed away last weekend in Herber City, Utah, after a decline in his health over the past year. In addition to his role in Game of Thrones, Bart leaves behind screen credits including Into the Wild, Dr. Dolittle 2, Evan Almighty, We Bought a Zoo, a recent ad for Kodiak Cakes, and many more. On top of that, Bart's legacy as a Vital Ground ambassador has helped to enhance the lives of his fellow grizzlies and all the species that share their range. He is remembered by his trainers Doug and Lynne Seus, everyone else at Vital Ground, and his fans throughout the world. Read Vital Ground executive Ryan Lutey's statement below:
"Bart was a grizzly who walked the Earth with intelligence, power, grace, and purpose. All of us who knew him were made more whole by his incomparable spirit. We will miss Bart greatly and his memory will inspire us as we work to ensure his massive footprint endures for future generations across the wild landscapes of grizzly country."
Bart's Game of Thrones scene is one of season 3's most memorable, which also represents the series' prime. In subsequent seasons, Game of Thrones achieved unparalleled success, changing the small screen as we know it. Unfortunately, its eighth and final season failed to satisfy droves of fans who felt it didn't live up to promises made by preceding seasons. Fans were generally displeased with how rushed it felt (it only being six episodes long) and, therefore, the conclusions of several storylines, including Jaime and Brienne.
In the controversial final moment between Jaime and Brienne, the former abandons the latter at Winterfell and goes back to his malicious sister, seemingly negating his entire arc over the past seven seasons. The divisive reaction to Game of Thrones' final season certainly didn't provoke the cheers that accompanied Jaime's leap into Bart's fighting pit years earlier. Now, with multiple spin-offs, including the prequel House of Dragon, on the way, HBO and Martin—who serves as a creator and executive producer of that series—look to replicate the magic of A Song of Ice and Fire and Game of Thrones' earlier seasons.