Uncategorized
How Kylie Jenner Is Surpassing Kim Kardashian's Popularity & Fame
Kim Kardashian has always been the most famous Keeping Up With The Kardashians star, but Kylie Jenner is surpassing her sister's popularity over time.
Kim Kardashian has long reigned supreme as the most famous Keeping Up With The Kardashians star, but Kylie Jenner has been catching up to her sister's popularity over time. When KUWTK premiered on E! in October 2007, Kylie Jenner was literally ten years old. In comparison, Kim Kardashian was 22 years old during the series premiere, and her infamous sex tape with Ray J had just leaked a few months before. Because of the big age gap between the older sisters and the younger sisters, Kylie and Kendall were initially just seen as kids running around the house and being silly with their parents and siblings.
As the years went by and Kylie and Kendall Jenner became teenagers, they started getting more heavily featured on Keeping Up With The Kardashians. The Jenner sisters started popping up as presenters on award shows, showing up in music videos, and even released a sci-fi novel. This also meant that their camera time on KUWTK grew significantly, with the sisters showing the fans that they were teenagers with dreams and aspirations who wanted to be as successful as their older Kardashian siblings. And in 2020, it's beginning to look like Kylie is surpassing Kim's social media reach and fame.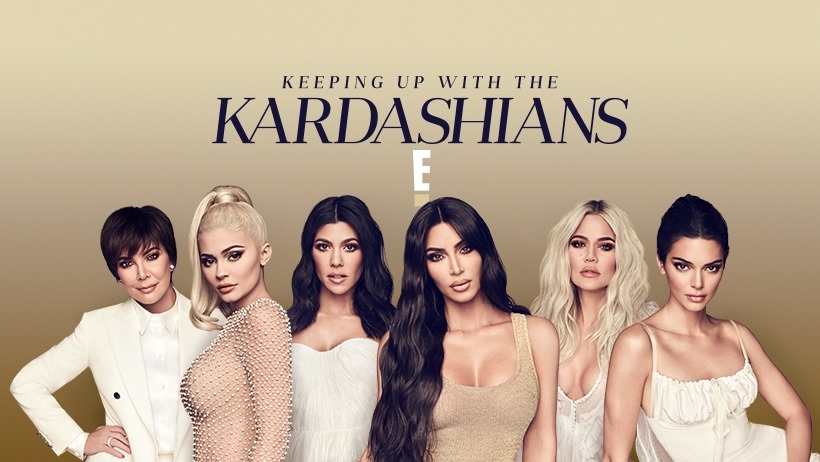 As of this writing, Kim Kardashian and Kylie Jenner are the most-followed KUWTK stars on Instagram. In fact, Kylie currently has 203 million followers on IG, which is more than Kim's 193 million followers. But such a small difference on one particular social network doesn't tell the full story. When analyzing the search traffic that these sisters have been comparatively getting on Google, it's clear that Kim was searched three, four, or even five times more on than Kylie over the years. However, the younger sister surpassed Kim's search traffic for the first time in April 2015. This is was around the time when the cosmetic changes to Kylie's face and body were becoming clearer to the fans, and she made headlines for admitting that she got lip fillers. Since April 2015, search traffic between Kim and Kylie has been increasingly competitive. While it is true that Kim is still searched more heavily on a regular basis, she has rarely opened the big lead over Kylie that she maintained for so many years.
Following the release of E!'s Life Of Kylie spin-off in August 2017, Kylie Jenner managed for the first time in history to be searched three times more than Kim Kardashian on Google. And Kylie did it again in February 2018, when she and rapper Travis Scott finally shared pictures of their daughter, Stormi, on social media. For all of 2019 and 2020, the search traffic between the two sisters has been virtually the same. But looking at the small lead that Kylie is opening over Kim on Instagram, it wouldn't be shocking if she surpasses her older sister's fame in the near future.
E! has announced that Keeping Up With The Kardashians is ending in 2021. However, the family has already struck a deal for a brand-new reality series on Hulu.