Uncategorized
10 Ridiculously Expensive Things The Kardashians Own
The Kardashian-Jenner clan own A LOT of expensive possessions because they are so wealthy!
It really is hard keeping up with the Kardashians. Just when fans think they have them figured out, the Kardashians introduce new surprises. This is one of the reasons they are so loved. They have a heart for each other and they make rich-living look fun!
Many fans dream of being able to walk through their home. The things one would see… diamond-collared pooches, golden toilets, and bling-covered decor! One has to wonder about the many fantastical things one would come across on such an adventure! Then there's the family's garage… where many a person's dream cars are kept. The Kardashians make wealth seem so easy and accessible and manage to remain down-to-earth, in all their extravagance.
10 North's Diamond Earrings ($50 000)
Not everyone takes their little one to have their ears pierced. What's more, not everyone would kit their tot out with diamond earrings.
9 Louis Vuitton Bags (For The Kids, $1,100)
The Kardashians are all about style and Kim recently found some kiddie-size Louis Vuitton bags, ordering eight of these for her children and their cousins.
The bags are quite pricey and are fairly small. Still, they are big enough to carry a handful of crayons and some sweets. It seems mom Kim wants her little ones to share in her love for beautiful handbags, and she has them off to a good start.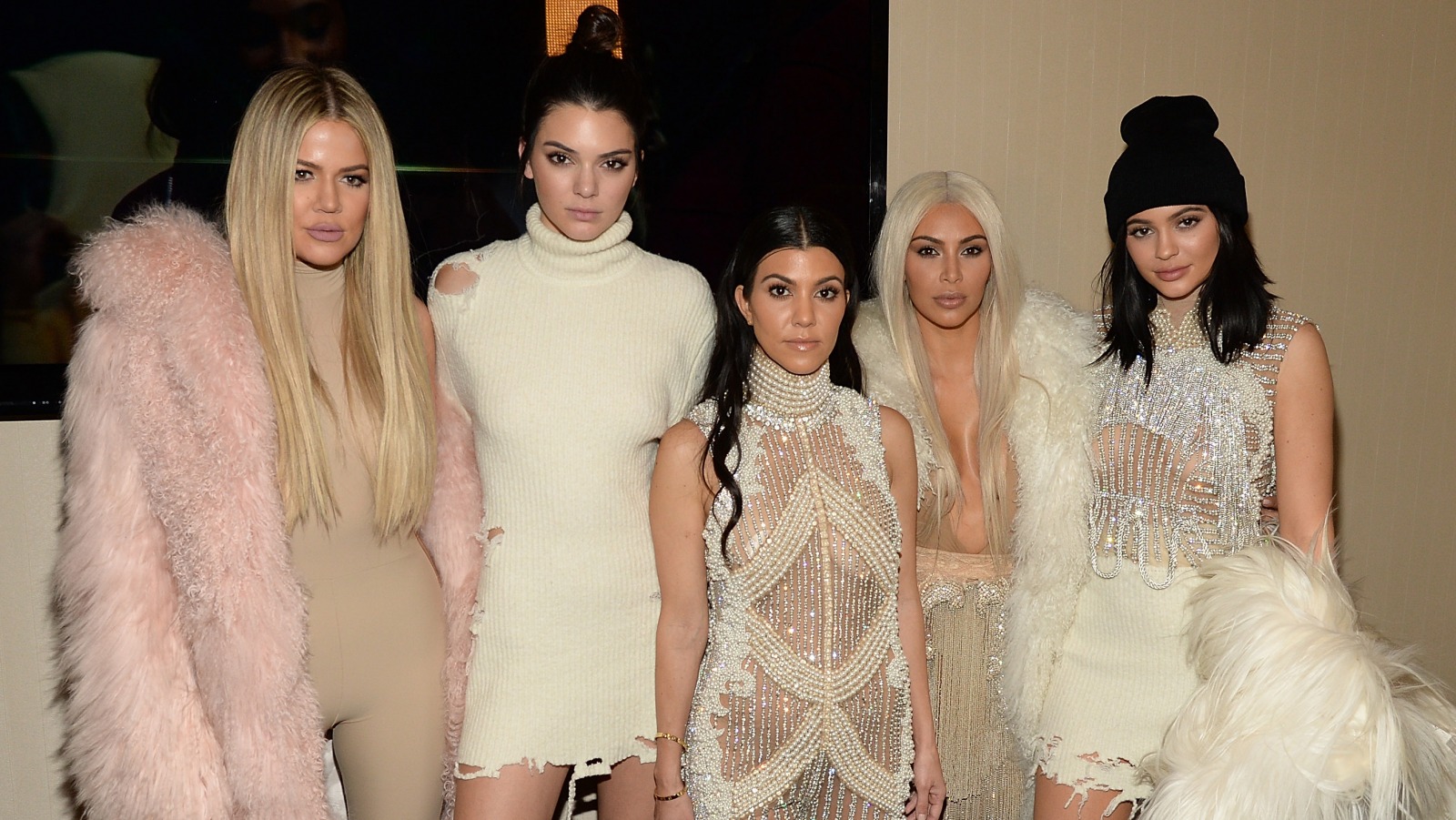 8 An Aston Martin DB9 ($200,000)
Getting around in style is something the Kardashians do so well. Kim Kardashian owns many luxury cars, but one of her most prized cars is her Aston Martin DB9.
This is the suave vehicle featured in the James Bond movies. She keeps it in the family's garage, alongside all of her other beautiful vehicles. Still, the Aston Martin is her bestie and it's not hard to understand why.
7 Love Bracelets ($6,000 each)
A closer inspection of Kylie and Kendall Jenner's wrists and one would see there fashionable Cartier Love Bracelets. The bracelets sport diamonds and they are worn fashionably, alongside other expensive jewellery. The ladies say it's a 'sister thing'. This is an expensive declaration of sisterhood but the sentiments behind it seem sincere, and it seems the sisters share a genuine bond of love.
6 A Music Box ($3,350)
A luxury music box seems a great gift for a child, and this is exactly what Kris Jenner gave to Chicago, Kim and Kanye's daughter when she turned one year old. The gesture was both poignant and extravagant, and while they might be big spenders, one has to take one's hat off to the Kardashians who seem to place such importance on family and togetherness.
The music box is anything but ordinary and has in fact been made by Louis Vuitton. It fetches at a tidy sum of $3,350.
5 Gold-Plated Toilet Seats ($750,000)
They call a toilet a 'throne', and the Kardashians have taken this comparison to new levels. Kim and Kanye have $750 000 gold-plated toilet seats in their Bel-Air home. The luxury bathroom in their home sparkles gold and one must feel like a king or queen sitting down on such a throne! Who would leave the seat up, when it is such classy gold! While it's hard to find a picture of the coveted toilet seats, one can only imagine… and dream of owning such a throne!
4 Pet Necessities ($50,000 Each)
Kylie Jenner loves dogs and she isn't afraid to spend money on her beloved pooches. She owns six expensive dogs, and they are valued in the region of $50 000. Five of her dogs are Italian greyhounds, named Harlie, Rosie, Sophia, Norman and Bambi. The other is a French Dalmation-Bulldog breed, called Rolly. The pets are also really pampered and have a great social media presence. They are also kitted out with all the finest in pet ware, including diamond collars and the likes.
3 Diamond Grills ($100,000)
Most people don't even know what a grill is, but the Kardashians know all about them. These teeth-decorating gems are owned by Kim Kardashian and include eight grills on her lower teeth and a bling-filled diamond cross, for between her front teeth. This kind of decorative gesture might not be everyone's cup of tea, but it certainly has Kim smiling – and everyone's jaws hanging open. Kim really does have a million-dollar smile.
2 Kim's Diamond Ring ($4.5 Million)
Some would argue that nothing says true love better than a diamond ring. Still, this traditional true love sentiment is taken to new levels in the Kardashian household. Kanye recently spoiled his wife with a $4.5-million diamond ring. This 20-carat emerald-cut ring was given with the intention of knocking the beauty's socks off. It was unfortunately recently stolen from Kim's apartment but let's hope they soon recover it. It's ridiculously expensive but the sentiments behind it are really sweet.
1 A Handbag In A Million ($100,000)
Kim Kardashian loves her bags. She loves her shoes too, but she takes bag collecting to a whole new level. The most expensive bag in her collection was purchased at $100 000. Kim's net worth was estimated at $900-million in June this year, so it's understandable she has a little money to spend. This particular pricey bag is her Himalayan Birkin. It's made from crocodile leather, and she only gets it out for special occasions. Let's hope she has a pair of shoes to match the bag.