Twilight
Do Fans Still Think Taylor Lautner Is As Hot As He Was In His 'Twilight' Days?
Taylor was everyone's crush when he was ripped in the 'Twilight' movies.
The Twilight actor had stayed away from the entertainment industry for a brief time. And although he is now 29 years old, fans still remember him as the hot Native American of the Quileute tribe in La Push, Jacob Black. Although some people may think that nowadays he is as attractive as when he was younger, the truth is that the physic the actor had when he portrayed the lovable werewolf in the vampires' saga isn't the same anymore. Consequently, fans can't help but wonder if Taylor Lautner is still as hot as he was in his Twilight days.
His first lead role in a film was in the kids' superhero movie The Adventures of Sharkboy and Lavagirl, and barely three years later, he made it to Hollywood when he was cast as Jacob Black. Thanks to a minor role in the first movie, Lautner proved his dedication by bulking up to keep the part of Jacob in The Twilight Saga: New Moon when he became Edward's rival. Lautner was undoubtedly famous, and the Team Edward vs. Team Jacob rivalry intensified. Unfortunately, during his stint as the werewolf, he made the mistake of not branching out into other films.
Taylor Lautner Kept Himself Fit After the Twilight Saga
Taylor Lautner is well-known for his breathtaking muscles, big screen abs, and charming smile. However, after The Twilight Saga ended, fans haven't seen him a lot in new projects. There was even a rumor that the actor got blacklisted by Hollywood and wouldn't star in any movie anymore.
Despite all the critics for his absence in the entertainment industry, fans love to see him on Instagram. For example, during Halloween, he dressed up as a cowboy while showing his abs. Fans filled the comment section with compliments, but neither called him hot. Although he still has muscles, he is not the big guy he was in his Twilight days. Indeed, he is skinnier and has an athletic figure.
In the comments, some fans still call him Jacob instead of his real name. There's no doubt that The Twilight Saga catapulted him to international fame, and even though he doesn't have the same body as to when he starred in the vampires' movie, Lautner keeps looking healthy and attractive.
Why Hollywood Stopped Casting Taylor Lautner?
While both Kristen Stewart and Robert Pattinson took on a diverse array of jobs and are both still top-billed actors in their own right, Lautner stayed on the sidelines. The only semi-big role he landed was in Valentine's Day as part of a large ensemble cast where he appeared alongside Taylor Swift, whom he briefly dated.
Like most Twilight movies, Valentine's Day did well at the box office but badly with critics. Though he did make history at this point by being Hollywood's highest-paid teenager, once Twilight started to wrap up, everybody expected Lautner to become the next big action star. He landed the lead role in the high-octane thriller Abduction in 2011. Unfortunately for him, the movie was critically panned and not just for being derivative of similar films like Taken. It was his performance. Specifically, that landed the production in hot water with his acting widely criticized.
In the US, Abduction didn't even break on its budget, a large portion of which went to Lautner's 5-million-dollar paycheck. Sadly, one stumbling block with Lautner's career was that he was too expensive.
Was Taylor Lautner Just Too Expensive For Hollywood?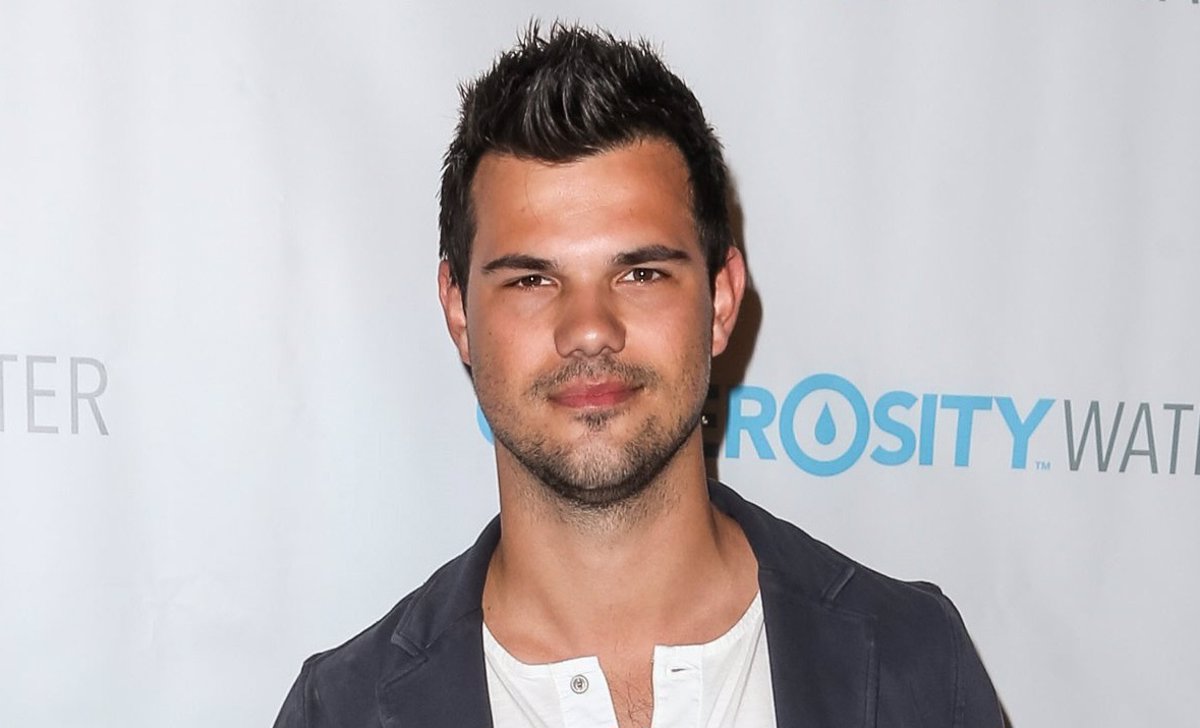 Hot off the success of Twilight, Abduction's failure didn't immediately put people off casting him. That happened because of the large payouts he wanted. The actor was initially attached to Stretch Armstrong and David and Goliath for the respective sums of 7.5 million and 10 million dollars. These movies and a handful of others he was tentatively attached to never went into production. Perhaps because of how much money they were trying to blow on there as of yet unproven star.
It looked more and more unlikely that studios would get a return on investment from Lautner, and the situation grew even more in the wake of 2015's Tracers, which made the unusual move on debuting on DirecTV before going unnoticed in theater two months later. In 2014, Lautner replaced Andy Samberg's character on the British Sitcom Cuckoo when Samberg became too busy to return. Lautner played Cuckoo's long-lost son Dale who arrived in Litchfield looking for his father and became a mainstay for the next three seasons, which were all highly rated and popular.
However, for the fifth series, which aired online only in 2019, Lautner's character was absent without explanation which caused the show's popularity to drop. The actor is certainly capable of playing characters that audiences like and want to see, given his absence from Cuckoo was so painfully felt.
Some sources say the actor isn't particularly career-minded and doesn't actively seek out big roles. The reason is that he has said he cares more about his family and friends than about fame and fortune.