Charmed
15 Lesser Known Facts About Kaley Cuoco's Time On Charmed
Kaley Cuoco joined the cast in the final season - she played the part of Billie Jenkins.
Charmed is a drama television series about witches that aired on The WB for eight seasons. The main characters were well-known actors, including Shannen Doherty, Holly Marie Combs, Alyssa Milano, and Rose McGowan. Kaley Cuoco joined the cast in the final season – she played the part of Billie Jenkins.
Billie was a new witch on a mission to find her abducted sister. The others took her under their wings. They taught her all about being a witch.
While Kaley has been in many shows and movies, she is most famous as Penny from The Big Bang Theory. She played Penny for 12 seasons. Not many people remember that she was actually a vital part of Charmed during the show's final season.
Here are 15 lesser-known facts about Kaley Cuoco's time on Charmed.
15 She Didn't Have To Audition
Hollywood is always changing and what works at one audition might not work at the next. However, sometimes, you don't even have to audition. Kaley didn't have to try out for a role in Charmed. She had been starring in 8 Simple Rules, and the WB had seen her onscreen and loved her performance, so they offered her the Charmed job!
14 They Brought Her In For A Possible Spin-Off
After Kaley Cuoco was brought in to play Billie Jenkins during the eighth season of Charmed, some of the cast members were confused about why she'd been added to the cast. Rumors started to swirl that Kaley's character was introduced in order to star in a spin-off after Charmed ended. After the WB became the CW, they decided not to go forward with the spin-off.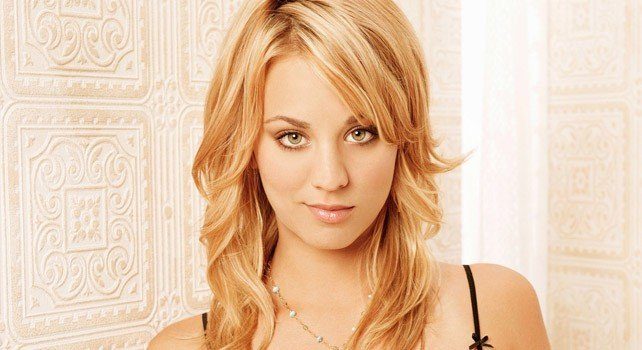 13 It Was Right After '8 Simple Rules' Ended
Kaley was already on 8 Simple Rules when she was offered the role of Billie Jenkins. After the sudden death of one of the main characters, the show just wasn't the same and ended up getting cancelled in 2005. Then, Kaley moved directly to shooting Charmed, which started filming that same year.
12 She Had Never Seen A Single Episode
It seems as though this gig just fell into Kaley's lap. Along with not auditioning, she also had never seen an episode. While there are pros to having seen a show and being familiar with the acting, the president of WB wasn't concerned. He actually loved that she would start shooting without any preconceptions.
11 There Were Major Budget Cuts When She Was Hired
The WB actually experienced a ton of budget cuts before the eighth season of Charmed started shooting – they even got rid of a couple of characters who had larger salaries. So, why did they hire Kaley? Besides the possibility of a spin-off, they hoped Kaley would lighten the onscreen load for the other main characters.
10 The WB Thought She Would Help Boost Ratings
Kaley was added to the show to bring new blood and, hopefully, ratings, but not so the show would continue. None of the lead characters renewed their contracts and it was already decided that the eighth season would be the last.
The WB was hoping she would attract new viewers who would follow her to the spin-off show.
9 She Got Along Well With The Cast
It must have been intimidating coming on to an established show with a cast who had been working together for seven years. However, Kaley never talked poorly about any of her castmates. She only talked about a getting a warm reception. She also said she had instant chemistry with the other main characters.
8 Critics Responded Poorly To Kaley's Performance
The show's producers had high expectations for Kaley Cuoco, including higher ratings and a possible spin-off. Unfortunately, the critics did not respond well to Kaley's performance. Most critics who reviewed the season finale talked about how awkward her acting was, and how it pulled away from the storyline.
7 She Thought It Would Be Easy
When Kaley signed on for the role of Billie Jenkins, she admitted that she thought it would be easy. Charmed is a fun show about witches, and what's so hard about that? While Kaley had done a lot of acting, this dramatic television show was much different than anything she had done in the past.
6 She Tried To Do Most Of Her Own Stunts
Even though this was a new experience for her, Kaley was determined to do her best, and even tried to do most of her own stunts. While she needed stunt doubles on some of the dangerous sequences, she was very determined…and often got tangled in the wires when doing flips!
5 It Took Time To Get Used To The New Filming Style
Up until that point, Kaley had only done sitcoms, which are usually shot with one camera in real-time. A dramatic television show like Charmed will usually have a different filming approach. Dramas normally have one camera, but filming is constantly stopping and starting. It was a big adjustment for her.
4 She Hated The Demanding Shooting Schedule
Another difference between her other shows and Charmed was the shooting schedule. Kaley told the New York Post, "Dramas require 18-hour days where you want to kill yourself. You can have a life while you work on a sitcom and I'm selfish. I love my life, and I like to do other things besides work."
3 She Didn't Love All Her Outfits
Becoming a witch takes a little effort and a lot of bizarre outfits. There were several costumes that Kaley had an issue with during the eighth season. She did not like the wig and black vinyl outfit that she wore during the first two episodes, along with her superhero costume in episode eight.
2 The Show Ended After Kaley's First Season
The eighth season of the show was Kaley Cuoco's first and last season…although the cancellation had nothing to do with her or her acting ability. In fact, the ball was already rolling for the eighth season to be the final season of Charmed. As previously mentioned, the decision to end the show was made before Kaley joined the cast.
1 She Ended Up Not Liking Dramatic Television
In the end, it was all for the best that Kaley ended up doing only one season with the drama television show. It's a good thing that she didn't do a spin-off. Not being able to actually see what's thrown at you, just to have special effects added later, was a big adjustment. That, coupled with the hours and shooting style, makes her prefer sitcoms.