Uncategorized
Did Justin Bieber Really Date Kendall Jenner?
The rumor first came about when Bieber and Jenner took part in a photoshoot for Vogue magazine.
During his one of many splits with Selena Gomez, Justin Bieber was reportedly seeing Kendall Jenner, which many people aren't aware of seeing that the two were able to keep their romance out of the public eye for the most part.
It's no secret that the famous celebs are longtime friends, having both supported each other in both of their careers, but according to sources, there was a brief period where they became more than just pals, and it's all said to have taken place in March 2015.
The rumor first came about when Bieber and Jenner took part in a photoshoot for Vogue magazine, but fans were doubtful about any sort of romance blossoming between the two just because they had worked together for a featured spread in the publication.
A month later, however, the Somebody To Love chart-topper, who is now married to Hailey Baldwin, posted a very revealing photo of himself with Jenner, which appeared to indicate that the doting duo was certainly more than just friends.
Updated on December 5, 2021, by Michael Chaar: Prior to being married to Hailey Baldwin, Justin Bieber was romantically linked to a few high-profile celebs. While his relationship with Selena Gomez is easily his biggest prior to his nuptials, Justin Bieber and Kendall Jenner have also been tied together. The two have been seen getting cozy a few times, however, they claim they were "never serious." This caused a lot of friction between Kendall Jenner and Selena Gomez, as the two were reportedly not friendly following the rumors of Justin and Kendall allegedly dating. Well, it seems as if it's all water under the bridge now that the Biebs is married and Kendall is dating Devin Booker.
Did Justin Bieber And Kendall Jenner Date?
The photograph shows two polaroids: on the left, a shirtless Bieber is cozying up with a dog while the right image sees him leaning in toward the bikini-clad model from behind as she takes her turn caressing the adorable puppy.
What started out as a rumor appeared to be factual after all – Bieber and Jenner were dating but chose to keep their relationship private.
In November 2015, the pop star addressed his alleged romance with Jenner in an interview with Billboard magazine, telling the publication that whatever the two had going on between one another was "never serious," which seemed to be confirmation that they were definitely dating at one point.
How Did Selena Gomez React To The News?
According to In Touch Weekly, Selena Gomez was already under the impression that Jenner and Bieber were seeing one another long before fans caught on to the initial rumor.
In October 2014, the news outlet claimed that the Hands To Myself hitmaker didn't like the cozy friendship Bieber shared with the leggy model because the two would allegedly arrange secret get-togethers behind her back – and this was during the time Gomez was still dating the Biebs.
To make matters worse, however, Bieber and Jenner enjoyed trips around the world together, such as that one time they hit up Ferdi restaurant in Paris, France, while Gomez was left in the dark about their meet-up despite having flown out to the City Of Love with her former beau.
Gomez was told by her ex that he was having dinner with his security team and that they would attend the CR Fashion Book party later in the day, but the singer quickly realized that Bieber supposedly arranged plans to spend time with Jenner before showing up at the star-studded event with his then-girlfriend.
"She went crazy," a source gushed. "Selena was absolutely livid when she found out Justin had dinner with Kendall. He lied to her about it."
The 27-year-old was devastated by the revelation that Bieber reportedly chose to spend time with Jenner before showing up to the CR Fashion Launch, thinking that his dinner with the TV star was going to go unnoticed.
Sources continued to claim that Gomez was irritated by the whole situation and decided to call it quits with the Biebs shortly after returning to Los Angeles.
"She was so angry that she changed her flight to come back to LA two days early and told him their relationship was over – again," the source said. "It turns out Justin has been texting Kendall the whole time and Paris wasn't the first time they secretly had dinner together."
Does Selena Gomez Hate Kendall Jenner?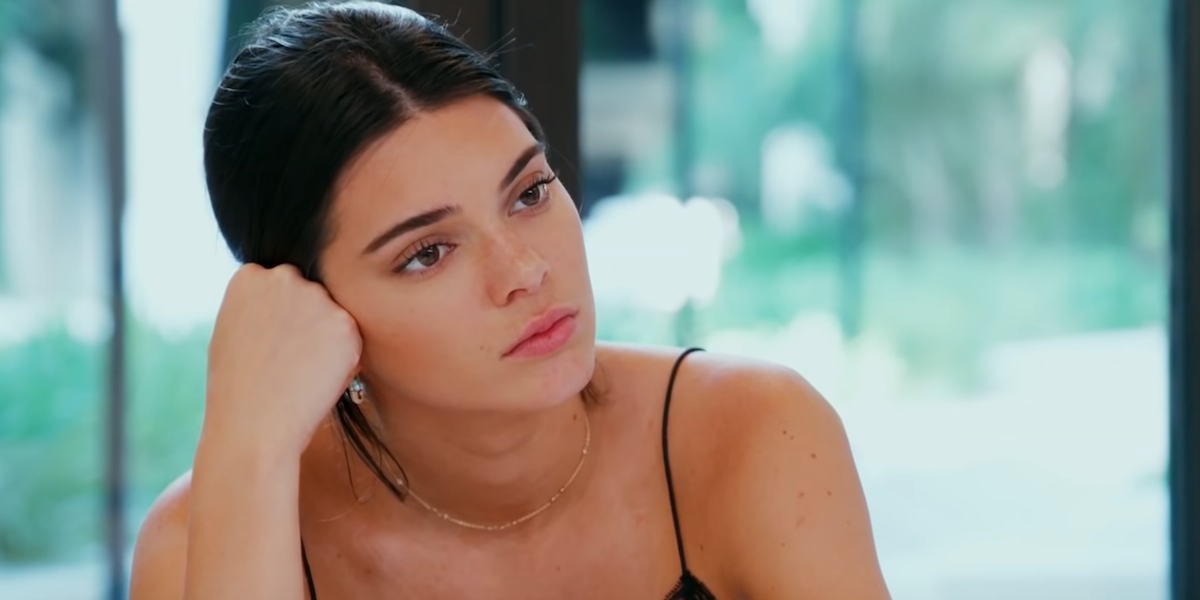 Insiders told Us Weekly that Gomez didn't trust Jenner's motives, especially when she was around Bieber – and given that her former beau had no intention of telling her about his dinner with the 24-year-old, she had every reason not to believe something fishy was going on.
The famous women shared a brief friendship in 2014, having also been spotted attending Coachella together that very same year, but after the fiasco involving Bieber, they've chosen to keep their distance from one another.
It was also claimed that on one particular occasion, Gomez had gone through Bieber's phone where she found several text messages from Jenner which indicated that the pair had been spending plenty of time together – and, of course, his former flame had no knowledge about any of it until seeing the evidence in JB's phone.
Despite calling it quits over his supposed secret romance with Jenner, Gomez ended up taking Bieber back just two years later, with insiders adding that he simply has "this amazing way of working his way back into her life."
"She is completely weak when it comes to him. No one would be surprised if she went back. It's like an addiction. She deserves better."