Uncategorized
Kylie Jenner Spends $400K On Security Monthly…Here's What Else She Spends Her Fortune On
Kylie Jenner is the most followed member of the Kardashian-Jenner clan and with influence comes power.
The Kardashian-Jenner clan collectively has a lot of money and that includes Kylie Jenner. She is the youngest member of the family (not counting Kris's grandkids) but she has already earned close to a billion dollars.
She spends her money on a lot of different lavish items, experiences, and more. She is the most followed member of the Kardashian-Jenner clan and with influence comes power! With power, comes money… especially when she gets paid top dollar to post pics on the gram. She spends her money on some very interesting things.
10 Her California Mansion
Kylie Jenner bought a mansion in April of this year for $36 million. The mansion is 15,350-square-feet and is styled to resemble a resort. The mansion comes with seven bedrooms, fourteen bathrooms, two extra guest houses, and even a guardhouse for her security (more on them later!) Her mansion is so beautiful and massively huge. It is probably the best house to throw a party.
9 Exotic Vacations
Kylie Jenner goes on plenty of exotic vacations and she always documents her trips. She's been to Bora Bora, Greece, Iceland, the Cannes, and more. Costa Rica, St. Barts, Cuba, Italy, and Japan are some other spots she is fond of. Traveling is obviously one of her passions because it is something she likes to do often.
Even in the midst of the worldwide pandemic, she still spent some time traveling. She took a trip to Paris and even though she very likely followed all safety protocols, the general public wasn't too happy about it. With her level of wealth, traveling is clearly just something she's going to do, regardless of whatever is going on in the world.
8 Private Jets
Kylie Jenner is known for flying in private jets to get from point A to point B. For a few of birthday celebrations, she has flown her close group of friends in private jets to get around. Her use of private jets is very common since she is the type of celebrity who would get totally and completely swarmed in a public airport. A lot of people in the general public disapprove of any celeb's choice to use private jets but for someone like Kylie Jenner who is as famous as she is and travels as much as she does, private jets make the most sense for her.
7 Stormi's Lavish Birthday Bashes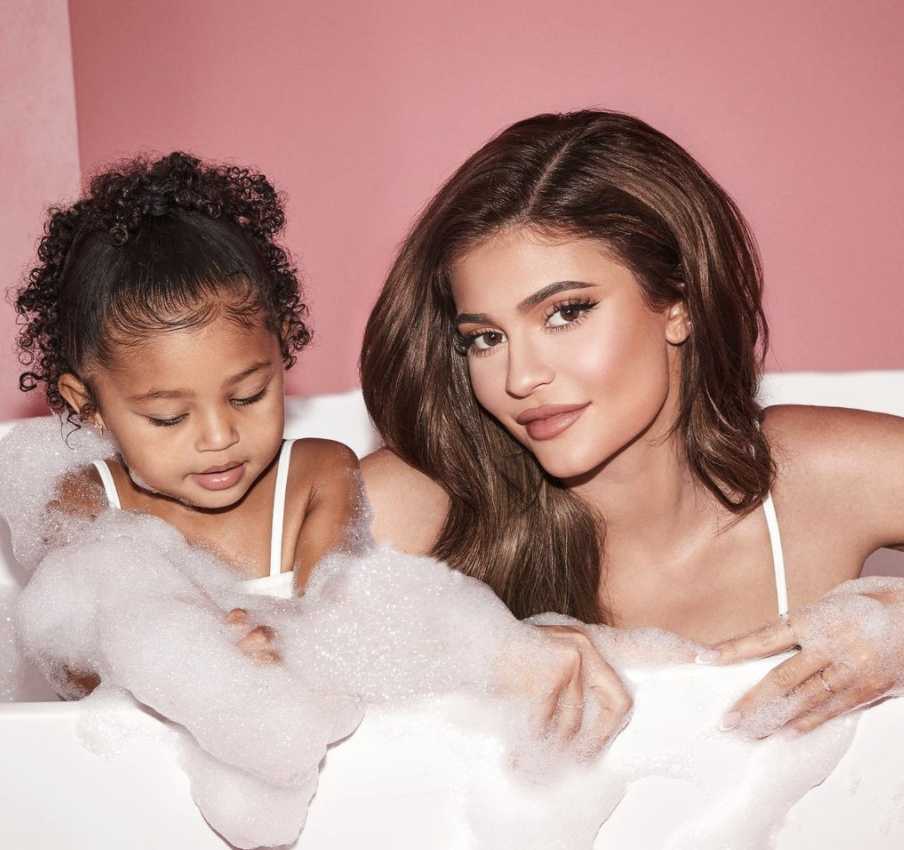 Stormi Webster, Kylie Jenner and Travis Scotts' daughter, is only 2 years old but both of her birthday bashes have been really over the top so far. At both birthday bashes, there were giant Stormi heads making up the entryways, themed decor, and so much more. There were dancefloors, tattoo artists, dessert bars, and everyone Kylie and Travis cared about in attendance.
6 Her Makeup Artist's Salary
Ariel Tejada is Kylie Jenner's makeup artist. He is very talented at what he does and he knows how to make sure that Kylie always looks her best. He has a lot of other high-end celebrity clients but she is the main client he has who he is known for. Kylie Jenner tags him and promotes him whenever he beats her makeup look to the point of flawlessness. And she pays him correctly also, although his actual salary is not public knowledge.
5 Purse Collection
Kylie Jenner has an extensive purse collection, just like the rest of her sisters do. Khloe Kardashian is one of her sisters who has a lot of purses in her closet too– and she shows them off!
Purses are fun to collect because people can carry their wallets, keys, perfumes, and anything else they might need in their purses when they need to travel. Kylie Jenner's purse collection is insane.
4 Shoe Collection
Just like her purse collection, Kylie Jenner also has a huge shoe collection. She has a new pair of shoes for every outfit she wears. She most likely never has to wear the same heels twice. Sometimes celebs like wearing the same shoes twice to break them in so that they will be more comfortable so who knows how Kylie handles her shoe collection or shoe-wearing schedule.
3 Personal Cosmetic Collection
Kylie Jenner runs Kylie Cosmetics which is her brand and beauty line. At home, she also has a huge collection of makeup and cosmetic products. She obviously mainly only uses her own brand of makeup but back in 2016, it was reported that she spent over $1200 in one shopping trip to Sephora. The average shopper spends less than $50 in Sephora on any given day.
2 Car Collection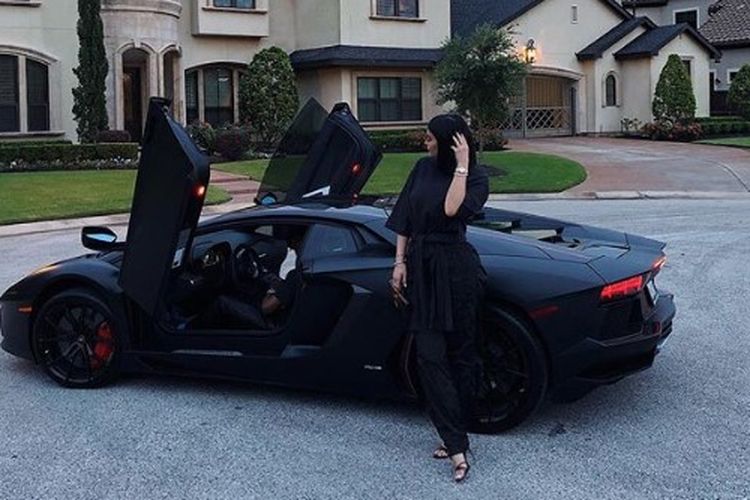 Kylie Jenner's car collection is absolutely wild. She owns a black Rolls Royce, a Lamborghini Urus, Bugatti Chiron, Lamborghini Aventador, Mercedes AMGG63, a tan Mercedes G wagon, Maroon Mercedes G-Wagon, a Maybach, an ice blue Rolls-Royce, Taupe Rolls-Royce, a vintage white Rolls-Royce, LaFerrari, a Ferrari 458 Italia spider, 488 Ferrari spider, and 2 Range Rovers. Her car collection is still growing all the time!
1 Security Guards & Protection
Caitlyn Jenner let everyone know that Kylie spends around $400,000 a month on security. Kylie prioritizes her safety, the safety of her daughter, and the safety of everyone who she is close to. That is why she cares so much about paying her security guards what they need to be paid on a monthly basis. She is such a valuable young woman that it is extremely important to keep her safe by any means necessary.