Uncategorized
Does Travis Scott Want More Kids With Kylie Jenner?
Travis Scott and Kylie Jenner have gotten back together, so could little Stormi have some new siblings on the way?
Recently, Travis Scott and Kylie Jenner have gotten back together. The rapper and the cosmetics phenom have reconciled and decided to move forward with their relationship. Does this mean there could be a new brother or sister on the horizon for Stormi Webster, the three-year-old daughter of the newly reunited couple? Furthermore, does Travis want to add another bundle of joy to his family?
Though a dark cloud has formed above the head of Scott as a result of the recent controversy surrounding the Astroworld concert, perhaps the prospect of a possible sibling for Stormi will lift the spirits of both he and Jenner. This list dares to chronicle the relationship's ups and downs, and whether or not fans can expect a brand-new Webster in the not too distant future.
6 The Beginning For Kylie Jenner And Travis Scott
Travis Scott and Kylie Jenner first locked eyes on one another (in a romantic sense) back in 2017. Meeting at Coachella, the pair were spotted hand in hand as they made their way about the music festival. In an Interview with GQ, Kylie said this about meeting her future partner, "We always knew each other, like we were hanging around each other – I mean, we just had mutual friends, but we never really had a conversation because I thought that he didn't like me." It turns out Travis did indeed like Jenner, and the two made their relationship official before Scott would begin his latest tour. According to GQ, Kylie said, "He [Scott] said, 'I'm going back on tour — what do we want to do about this?' Because we obviously liked each other," she continued, "and I was like, 'I guess I'm going with you' … And then we rode off into the sunset."
5 Happy Birthday, Stormi Webster
In 2018, Scott and Jenner welcomed their first child into the world, Stormi Webster. Jenner chose to keep her pregnancy somewhat private, saying as much in a YouTube video after Webster's birth: "I understand you're used to me bringing you along on all my journeys. My pregnancy was one I chose not to do in front of the world. I knew for myself I needed to prepare for this role of a lifetime in the most positive, stress-free and healthy way I knew how. There was no gotcha moment, no big paid reveal I had planned. I knew my baby would feel every stress and every emotion, so I chose to do it this way for my little life and our happiness."
A year later, Travis would wish his daughter a happy 1st birthday via Instagram, "IT'S MY QUEEN, MY HEART, MY AIR, MY EVERYTHING. STORMI'S BIRTHDAY TODAY," he continued, "I LOVE U SO MUCH BABY. U THE SMARTEST AND LOVING BABY EVER. UR SPIRT KEEPS ME GOING EVERY DAY ME AND UR MOMMY LOVE U AND CAN'T WAIT TO SHARE MORE BEAUTIFUL DAYS WITH U. HAPPY BDAYY STORMIII LETS RAGE."
4 Kylie Jenner And Travis Scott's Split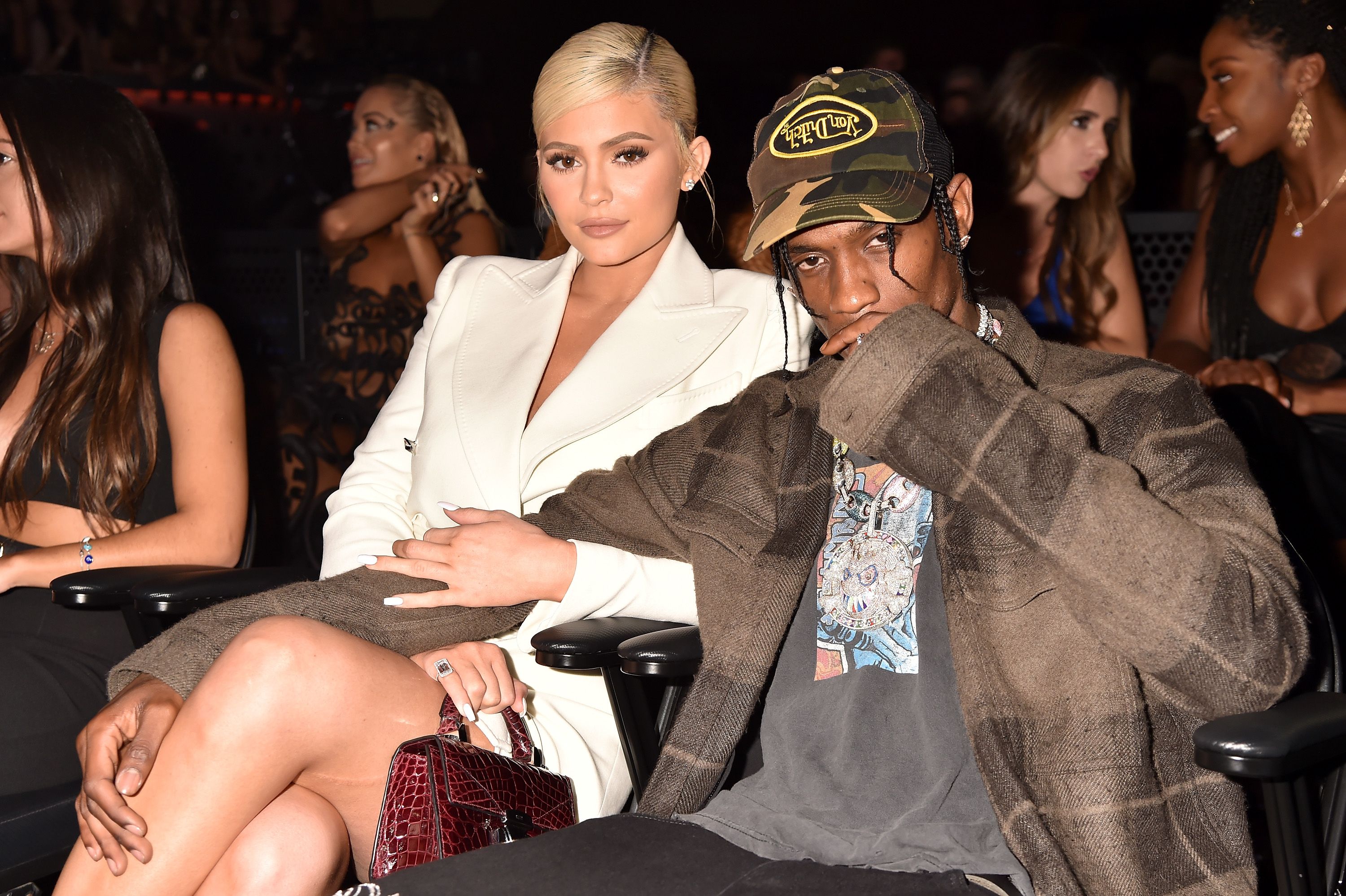 October 2019 marked the end for the young couple (temporarily), as the Keeping Up With The Kardashians star and the "Escape Plan" rapper would be "taking some time" even though they were "not done," according to source close to Jenner, who spoke to People Magazine. The source went on to say, "They still have some trust issues, but their problems have stemmed more from the stress of their lifestyles."
The couple officially split on October 3 with Jenner hopping on Twitter to make the announcement, "Travis and I are on great terms and our main focus right now is Stormi. Our friendship and our daughter is priority." So much for happily ever after.
3 Kylie Jenner And Travis Scott's Reunion
Rumors flew through the air about Scott and Jenner being back in each other's arms. The seemingly reconciled couple was spotted together on multiple occasions in the summer of 2021; however, Kylie took to social media to dispel the rumors, "You guys really just make up anything," she wrote on Twitter. Despite Jenner's post, the couple attended the 72nd annual Parsons Benefit together and acted, for all intents and purposes, like a couple. According to E! News, The rapper even mentioned his love for Jenner along with their daughter in his acceptance speech, "Stormi, I love you and wifey, I love you." It seems the rapper has enough love for at least one more.
2 Kylie Jenner And Travis Scott's Second Attempt At Pregnancy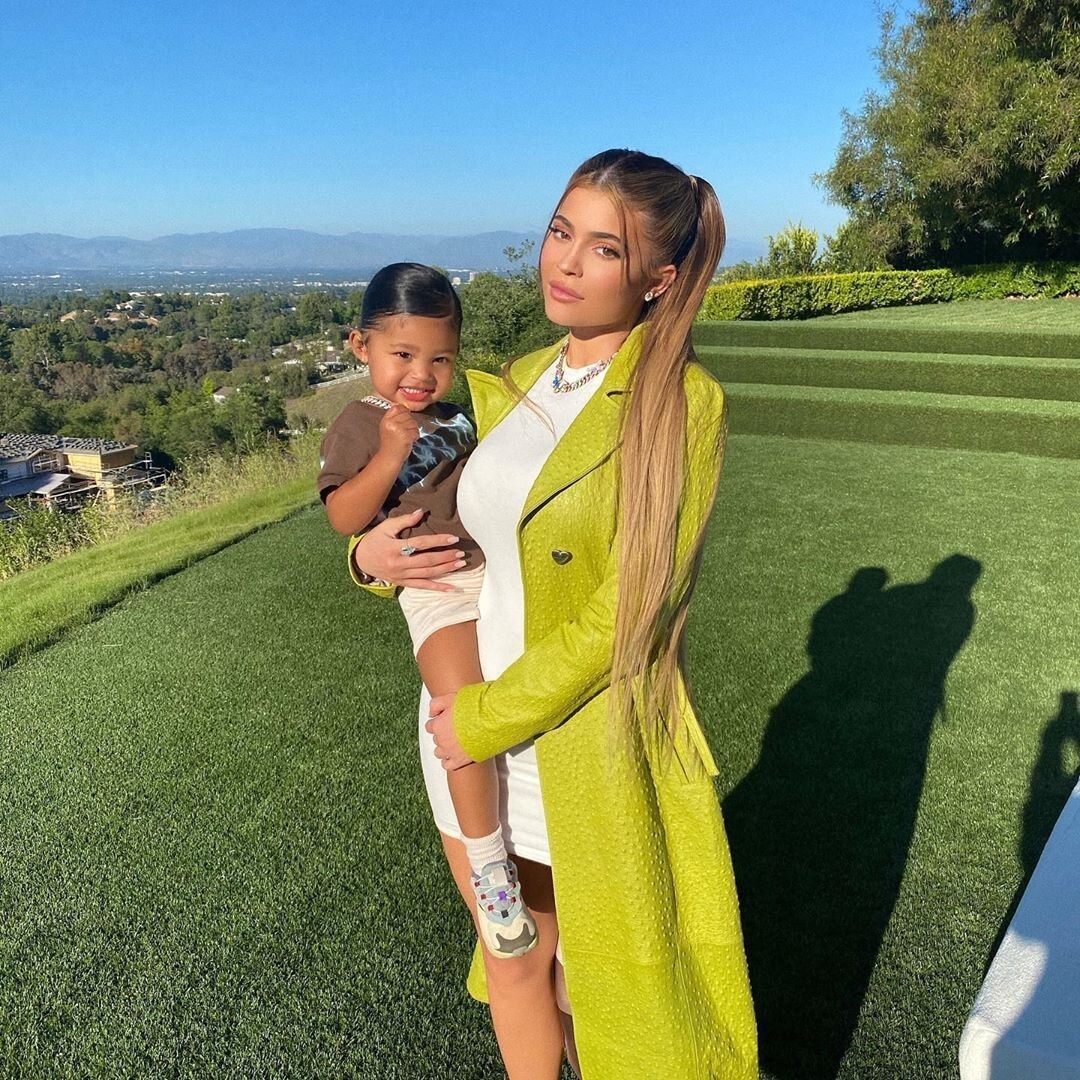 Not long after the appearance at Parsons Benefit, there were rumors floating around that the couple was attempting to have another baby, including Kylie's fans claiming Jenner herself was dropping hints. According to US Weekly, a source close to the couple said this about Travis and Kylie's attempts at having another child, "Kylie and Travis have been trying for many months…to get pregnant again," a source said. "Kylie really wanted her siblings to be close in age because she feels so close to Kendall Jenner and wants that for Stormi." Whatever Jenner's reasons for wanting another child with Travis may be, it seems the couple are hard at work.
1 Baby Number 2 Is On The Way For Kylie Jenner And Travis Scot
And finally, the speculation and rumor was put to rest this past September when Jenner confirmed that she is indeed pregnant with the couple's second child. Sharing a video on Instagram, the montage clip includes a shot of a positive pregnancy test, along with Travis' reaction to the results. Placing Kylie's stomach within a heartwarming hug, Scott embraces the mother of his children and is undoubtedly excited, and according to E! Online, the couple is, "completely overjoyed and can't wait to expand the family." Officially, the couple will soon be welcoming their second child into the world and possibly a future member of the cast of Keeping Up With The Kardashians.