Twilight
Who Is Kristen Stewart's Fiancée, Dylan Meyer?
Kristen Stewart has been in the public eye for quite a while. She really broke out when she starred as Bella Swan in the Twilight franchise and has taken on amazing roles ever since. The superstar actually began her acting career at a young age. Stewart's parents both worked in the entertainment industry, too.
Fans have followed Stewart's personal life closely — ever since her high-profile relationship with Robert Pattinson. Recently, news broke that she was engaged. So, let's take a closer look at Stewart's fiancée Dylan Meyer.
How and when did Kristen Stewart and Dylan Meyer meet?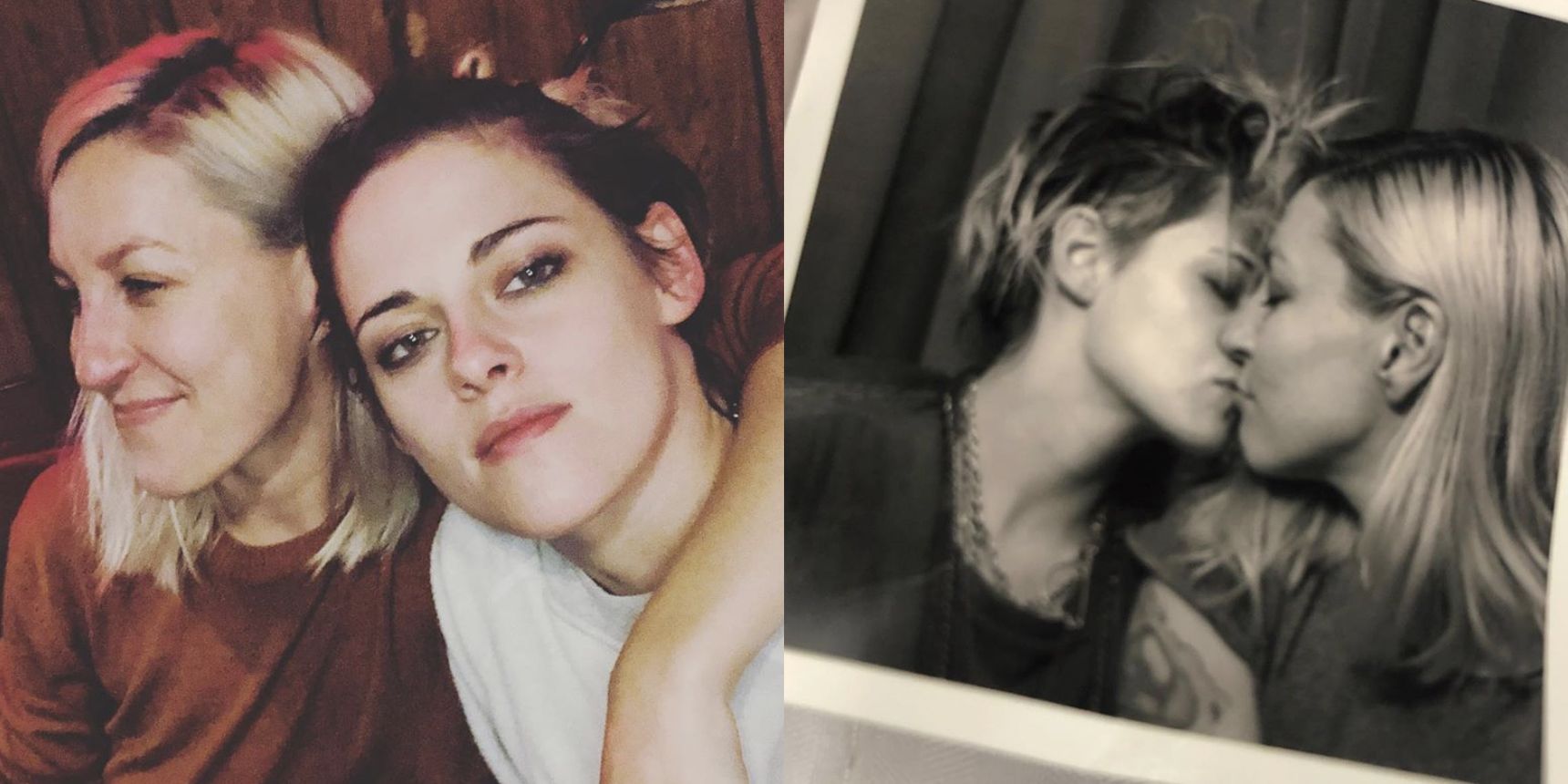 It seems like just yesterday Stewart was involved with her Twilight co-star. But those days are long gone. Now, fans wonder just how and when her relationship with Meyer began. According to Cosmopolitan, the pair first made each other's acquaintance in 2013, when they met on a film set.
They ended up losing touch for several years but reunited at a birthday party six years later. Stewart says that when she saw Meyer after all that time, she realized that "all bets were off," and thought to herself "Where have you been, and how have I not known you?" It is such an adorable story of how the couple met.
The actor was quick to share during an interview that the two said they loved each other just a couple of weeks after their first date, and things just kept getting better.
Dylan Meyer's personal life, career, and projects
So, who exactly is Meyer? Elle reports that Stewart's fiance is an accomplished screenwriter and actor. She has written as well as appeared in several movies and TV shows, including Miss 2059, Rock Bottom, and Jem Reacts to the New Jem and the Holograms Trailer. 
It is as if the couple is absolutely meant to be since they actually share many interests. Just like Stewart, Meyer is from LA, and they say they "both felt like trolls as kids." Looks like the talented star has really met her match.
After relationships with people including Michael Angarano, Rupert Sanders, and Stella Maxwell, it is wonderful to see her with someone she is so in love with. 
Stewart and Meyer's engagement announcement
Fans are always excited when their favorite celebrity announces an engagement. It was no different when Stewart told the world that she and Meyer planned to tie the knot. BuzzFeed reports that Stewart made the announcement on The Howard Stern Show. She said Meyer "nailed it" when she asked for her hand in marriage.
The proposal came after two years of dating. Stewart revealed that "the feeling of being engaged is perfect." She went on to add, "I wanted to be proposed to, so I think I very distinctly carved out what I wanted. We're marrying, it's happening." According to Newsweek, Stewart hopes to keep the wedding celebrations small.
Although she hasn't yet revealed exactly when the nuptials will take place, she did say, "I want to stay home. I don't want anyone walking anyone down any aisles like we're just gonna stand, do vows." Sounds like it will be great. We couldn't be happier for both Stewart and Meyer.