Tom Hardy is a British-born actor, but many of his most well-known roles are all thanks to his career in Hollywood. He had a steady early career booking roles in TV and films, but his breakout role was the character Eames in Christopher Nolan's dream-bending movie, Inception.
He later went on to such notable roles as Bane in The Dark Knight Rises, Max Rockatansky in Mad Max: Fury Road, and the titular character in Venom.
All of his work has made him a substantial amount of money and assured him excellent acting roles for the future.
What were Tom Hardy's most well-paid roles?
Actor salaries aren't always shared with the public, but there are a few we do know. By far Hardy's highest known paycheck came from 2018's Venom, earning him $7 million.
This is a solid paycheck, but certainly not at the top when compared to his contemporaries. Sandra Bullock received $10 million just for voicing a character in Minions, and Seth Rogen made $15 million for his role in Long Shot.
This just goes to show that unfortunately, pay and level of difficulty are often not linked when it comes to acting. If that was the case, Hardy would have earned a lot more than the reported $2.5 million for changing his body structure, adding on 30 pounds of muscle, to play Bane in The Dark Knight.
Salaries for his upcoming roles have not yet been made public, but looking at the trends, it should increase as his star power grows.
What's next for Tom Hardy?
Thanks to an April Fool's joke back in 2018, many fans thought Hardy was a sure bet to play the next James Bond. Jokes aside, Hardy was rumored to be in consideration for the role along with Idris Elba, but none of the rumors panned out.
Daniel Craig's successor has now been named and it's not who anyone expected: Lashana Lynch, who played alongside Brie Larson in Captain Marvel, will be the new 007 after Daniel Craig's final Bond film. Too bad for Hardy's bank account, since Daniel Craig was contracted for a cool $25 million for the 25th Bond movie, No Time to Die.
What fans can expect to see from Hardy is a reprisal of his Marvel super villain role in Venom 2, to be released in October of 2020. He will also again be playing Max Rockatansky, the post-apocalyptic desert-dweller in Mad Max: The Wasteland. He has also been announced as the star of an upcoming film called War Party.
Not much is known about the project except that it is about Navy SEALS. Hardy is the only announced actor so far, which is a great sign of the star's growing fame.
What is Tom Hardy's net worth?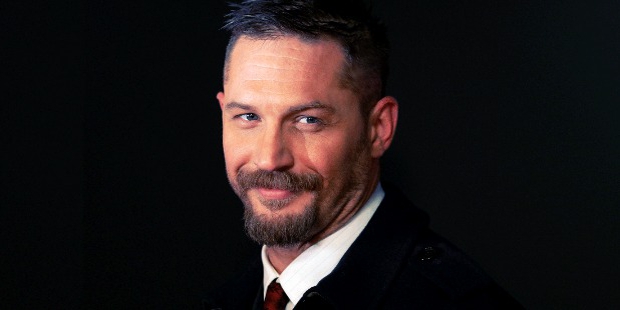 Looking at Hardy's life now, you'd never know he had quite a rough patch early on. His Instagram is a mix of Jiu-Jitsu photos, snaps from on set, encouraging posts about friends and colleagues, and dogs, lots and lots of dogs. He grew up in a life of privilege being the only child of loving parents in a suburb of London.
He went to private schools and had every opportunity to excel but something just didn't quite click. He got into crime and drugs and once said of the time, "I would have sold my mother for a rock of crack."
Even after getting into drama school and booking his first big films, such as Black Hawk Down, things were still quite rocky. Eventually, he realized he needed to turn things around.
He told Esquire in a 2016 interview, "I had words with myself about the reality of wanking about when there's such a lot to be getting on with."
Now, sober since 2003, Hardy is a tremendous success and highly sought after actor. If there is one silver lining to his struggles, it's that he uses his life experiences to step into complex and often dark characters with skill and depth not often seen in Hollywood.
Now, thanks to his numerous roles in TV and film, Hardy's net worth sits somewhere around $45 million.