Uncategorized
Everything Known About The Hadid Family – Especially Bella And Gigi Hadid
In the eyes of many, the Hadids are the successors to the Kardashians: an uber-rich reality TV family with a penchant for cameras, interpersonal drama, and the finer things in life. You'll learn from these Hadid family facts, however, that while their story contains Kardashian-esque hints here and there, they are a separate phenomenon.
Bella and Gigi Hadid's parents, Yolanda and Mohamed, were only married from 1994 to 2000, but during that time they built a small empire. Yolanda was a successful model, Mohamed is a real estate developer, and their kids – Gigi, Bella, and younger brother Anwar – have all launched lucrative careers.
People love to hate on the Hadids, but they're not an overly controversial bunch. Yes, they embrace their wealth, let reality TV cameras document their lives, and openly share their struggles (the Hadid family health problems, for example, are legion). Overall, though, they're an interesting and inoffensive little dynasty, as this list of everything known about the Hadids demonstrates.
Bella Hadid Is A Nationally Ranked Equestrian
Bella's talents aren't limited to runways and photo shoots. She is also an accomplished equestrian who grew up on a horse ranch and competed nationally in the sport. Bella was even planning to compete in the 2016 Olympic Games in Rio, but her battle with Lyme disease prevented her from taking part.
Gigi Hadid Studied Criminal Psychology
For a brief period in 2013, Gigi Hadid studied criminal psychology at The New School in New York City. Though she eventually abandoned her studies, she says that if she weren't a successful model, she'd likely have a career in criminal psychology.
But Gigi would surely be doing something creative, as well, and that's also the plan for her post-modeling life. "Even after I'm done modeling I think I'll always be a part of a creative process somehow," she told Elle.
Gigi Hadid Started Modeling At Age Two
Gigi Hadid, born in 1995, boasts a remarkably long career as a model, beginning at age two when she modeled for Guess. She signed with IMG when she was 18 and has since worked with some of the biggest names in fashion, including Tom Ford, Maybelline, Chanel, Marc Jacobs, and Balmain.
In 2016, almost 20 years into her career, she won the award for International Model of the Year from the British Fashion Council.
Bella Hadid Is A Supermodel, Too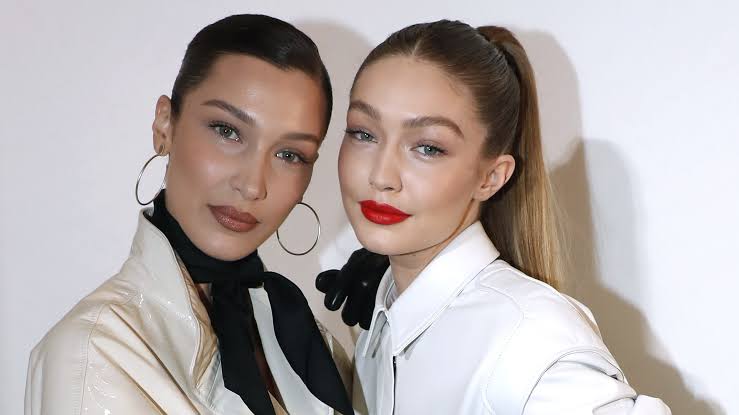 Gigi's younger sister, Bella Hadid, born in 1996, is also a supermodel with an impressive resume of her own. She started modeling at 16, but her first high-profile notoriety came on Keek (now known as Peeks Video), an app that operates on essentially the same format as Vine but with longer videos. In 2016, Models.com honored Bella as Model of the Year.
In addition to her solo career, she has worked with Gigi on campaigns for Moschino and Balmain. She became an ambassador for Dior Makeup in 2017.
Gigi Hadid Has Hashimoto's Disease
Hashimoto's disease is an autoimmune disorder that attacks the thyroid gland, leading to an underactive thyroid. In 2014, Gigi Hadid revealed she had been diagnosed with the condition, which requires monitoring and management of one's hormone levels. Weight gain often comes with Hashimoto's, and Gigi faced criticism from those who felt her size was a detriment to her modeling career.
Bella Hadid Has Chronic Lyme Disease
Bella revealed in 2015 that she has chronic Lyme disease, which prevented her from competing in the 2016 Olympics. Lyme disease, contracted from ticks, leads to symptoms that can be life-limiting in severe cases. Chronic pain and fatigue are common. Yolanda and Anwar Hadid also suffer from Lyme disease. Yolanda believes she and her children likely contracted the condition during their years living on a ranch.
Gigi Hadid Speaks Out In Defense Of Palestine
Gigi Hadid hasn't been afraid to express her support of Palestine, a position that has drawn criticism and controversy. But she remains firm in her convictions, even against suggestions that her support of the Palestinian people is anti-Semitic.
"I am only pro-coexistence," she tweeted. "I didn't call Jews greedy… I'm saying coexistence… is to not live in greed. That's all I'd hope for. I don't agree with the violence from either side."
Yolanda Hadid Has An Instagram Dedicated To Her Refrigerator
Yolanda Hadid has an entire Instagram account devoted to her refrigerator. She still maintains a separate, personal account documenting her glamorous Real Housewife life, but she is proud of that fridge. Granted, it's spotless, and the food is so artfully arranged it looks like a stylist set it up.
Yolanda Hadid Achieved Fame As A Real Housewife
Yolanda Hadid started her career as a model when she was a last-minute replacement at a Dutch fashion show. Spotted there by a scout for Eileen Ford, grand doyenne of the elite modeling world, she soon began walking runways around the world. But Yolanda's greatest fame came years later, when she was cast as one of the Real Housewives of Beverly Hills in 2012. She was on the show for four seasons.
The Kids' Stepfather Is Legendary Music Producer David Foster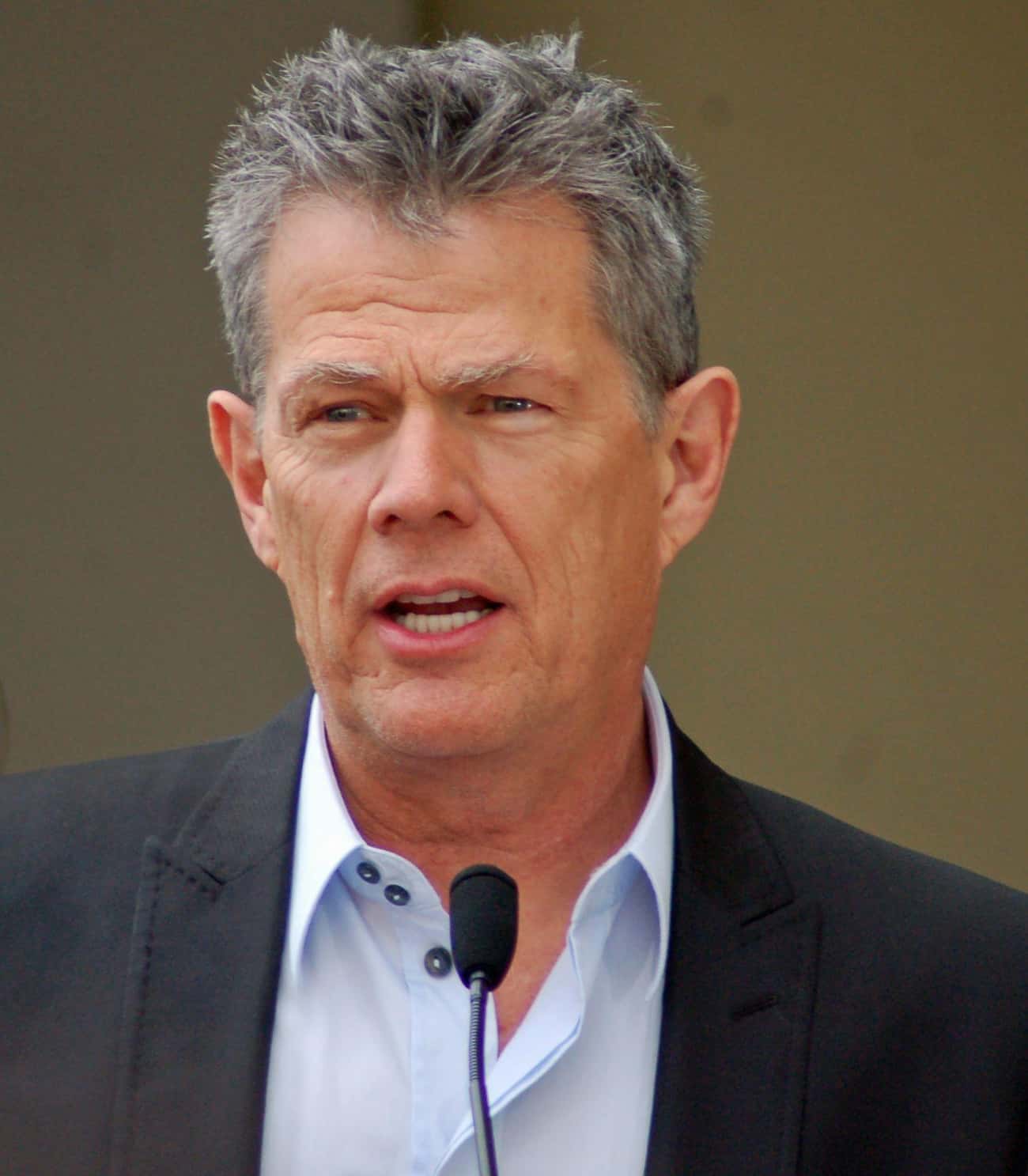 Yolanda and Mohamed Hadid divorced in 2000, and the matriarch married legendary music producer David Foster in 2011. Foster has had a wildly successful career, working with everyone from Whitney Houston and Michael Jackson to Celine Dion and Madonna, winning 16 Grammy Awards in the process.
Foster also has an interesting Kardashian connection: He is the former stepfather to Brandon and Brody Jenner, Caitlyn Jenner's two sons with Linda Thompson. (Foster and Thompson were married from 1991 to 2005.) 
David and Yolanda divorced in 2017. In June 2018, David, aged 68, became engaged to American Idol and Smash star Katharine McPhee, who was 34 at the time.
Mohamed Hadid Is A Real Estate Tycoon
Mohamed Hadid is a Palestinian-American real estate mogul. Born in Nazareth, he moved to the US at age 14. He began his career in the export and classic car restoration businesses, and with the profits he made, he started to purchase real estate in the US. Over the years, Mohamed has developed some of the biggest and boldest mansions and resort properties in the country. In the 1980s he famously beat out Donald Trump to purchase property in Aspen, CO.
Mohamed claims to be a descendant of Daher al-Omar, an 18th-century Ottoman ruler. While he doesn't consider himself a devout Muslim, he says he doesn't drink or smoke, and fasts for the holy month of Ramadan.
Anwar Hadid Has Chronic Lyme Disease, Too
In 2015, Yolanda Hadid disclosed that Anwar and Bella have chronic Lyme disease, a condition she suffers from, as well. The kids were diagnosed in 2013, and, according to Yolanda, have undergone "extensive holistic treatment." She reiterated that they likely contracted the condition from tick bites when they lived on a horse ranch in Santa Barbara, CA.
"Anwar still does regular Ozone/UVI treatments and has had great success with LDI [Low Dose Immunotherapy]," Yolanda said in 2016. "I am glad to say that he is doing much better and finished a football season with great scores and healthy energy."