In a show where a man shoots his mother to death after she murders his wife, it can sometimes be hard to pinpoint exactly when something has gone too far. Thus is the nature of FX's biker drama "Sons of Anarchy." The rude, tough, philandering members of SAMCRO (Sons of Anarchy Motorcycle Club Redwood Original) aren't exactly the most moral of fellows. And the man who comes to lead them, Jax Teller (Charlie Hunnam), is no exception to that rule. 
Jax kills, steals, lies, cheats on his wives and girlfriends, and would do anything for the club. He ultimately sacrifices his own life in the hope of giving his kids a clean getaway from the world that governed all of Jax's actions and choices, something his own family and friends never did, and a decision that he avoided making while his true love Tara Knowles (Maggie Siff) was alive.
Of all of Jax's misdeeds, which is the moment that went too far? Here's what we'd pick as Jax's worst moment.
It's hard to go lower than forcibly drugging your ex-wife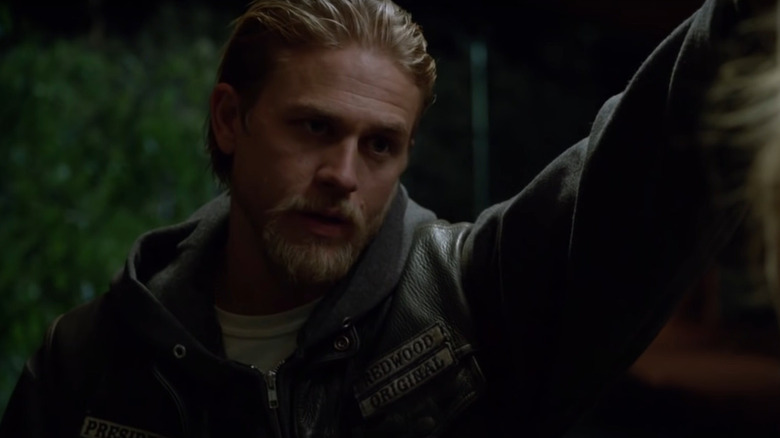 Jax Teller has no shortage of shocking moments including, for instance, that time he and Tara got intimate next to the corpse of a man he'd just killed. However, it's pretty clear to us that the worst thing he ever did was forcibly inject his ex-wife Wendy Case (Drea de Matteo) with drugs to force her off the wagon and prevent her from pursuing custody of their son, Abel. WhatCulture ranked it as the 9th worst thing Jax ever did on the show. The incident also often comes up when fans talk about Jax's worst moments in places like the "Sons of Anarchy" subreddit, and our own readers voted it runner-up in a poll of the "Sons of Anarchy" moments that went too far.
The Season 5 event marked a turning point for Jax, who had mostly been driven by justice and a desire to protect his family up until then. Attempting to cause his ex-wife to relapse was a whole new low. Wendy's attempts at turning over a new leaf and providing a safe and happy home for her son had been wholly sincere, and her commitment to her sobriety was commendable.
Jax and Wendy ultimately reached common ground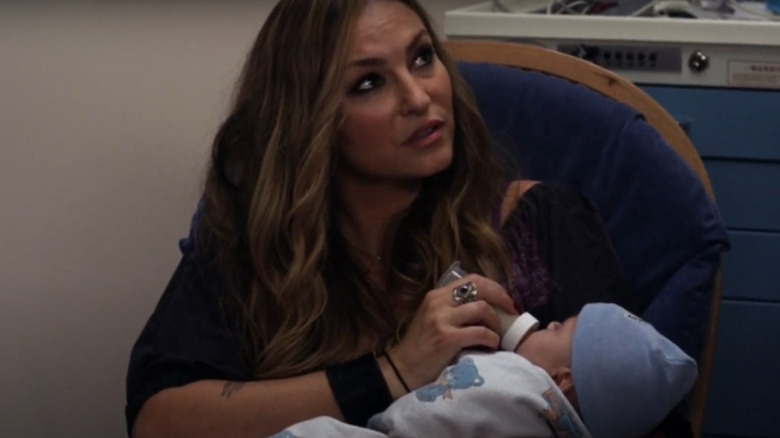 Though Wendy temporarily fell off the wagon, Jax's efforts were for naught. Wendy regained her sobriety, ultimately won Tara's trust, and became a go-to babysitter for both Abel, as well as Tara and Jax's son, Thomas. Tara ultimately turns to Wendy for help in faking a pregnancy and miscarriage to fool Gemma (Katey Sagal) while Jax is in jail in order to throw her monster mother-in-law off the scent of her own secret plans.
Jax eventually comes to believe in Wendy's commitment to the straight and narrow in the wake of Tara's death and the revelation of Gemma's betrayal. He admits to Abel that Wendy really is his biological mother. Then Jax names Wendy the legal guardian of both Abel and his brother, Thomas, before committing suicide at the end of the show. Jax finally entrusting the custody of his sons to Wendy after years of labeling her an unfit mother ultimately shows how their relationship grew.