Uncategorized
What Is Kylie Jenner's Due Date and Is Baby Number 2 a Boy or a Girl?
Kylie Jenner has been a constant subject of speculation since she became a star through her family's reality show, Keeping Up with the Kardashians. Over the years, as Jenner has launched her own businesses, including the wildly successful makeup brand Kylie Cosmetics, fan interest in Jenner has only increased. These days, with the makeup mogul pregnant with her second child and remaining mostly out of the spotlight, many fans are speculating about when Jenner will welcome her second baby with Travis Scott, and what gender the child will be. 
When did Kylie Jenner announce her second pregnancy?
After months of rumors and speculation, Jenner confirmed that she's pregnant with her second child on Sept. 7, posting a sweet video that featured some behind-the-scenes moments with herself, Scott, and their daughter Stormi Webster.
Her decision to let her fans know about the pregnancy is a marked departure from the way she handled her pregnancy with Stormi. During her first pregnancy, Jenner remained silent throughout, only revealing the news that her daughter had arrived after the baby was born.
In spite of the fact that Jenner has revealed that she is pregnant, she has opted not to share any other details with her fans—so the exact due date remains a mystery. Still, some sharp-eyed fans have scoured both Jenner and Scott's social media pages for clues, and many have come to the conclusion that the reality star is probably late in her second trimester, and could likely be welcoming her second baby in February 2022. 
Jenner has not shared the gender of her second baby. However, some fans believe that she has been dropping clues on social media. Shortly after announcing her second pregnancy, Jenner launched her newest line of products, Kylie Baby. Fans noted that the marketing for the products featured Jenner and Stormi Webster dressed all in baby blue. "She's obviously going to have a boy cause of the blue," one fan noted. Jenner has also shared some photos on Instagram that featured blue hearts, which could be a clue as to her baby's gender. 
There have also been reports that Scott, Jenner's on-again-off-again boyfriend, and the father of both babies, is hoping for a boy this time around. Still, nothing has been confirmed – and it's also possible that Jenner is choosing to keep the gender of her baby a surprise, only finding out after the little one is born. 
What has Kylie Jenner said about pregnancy?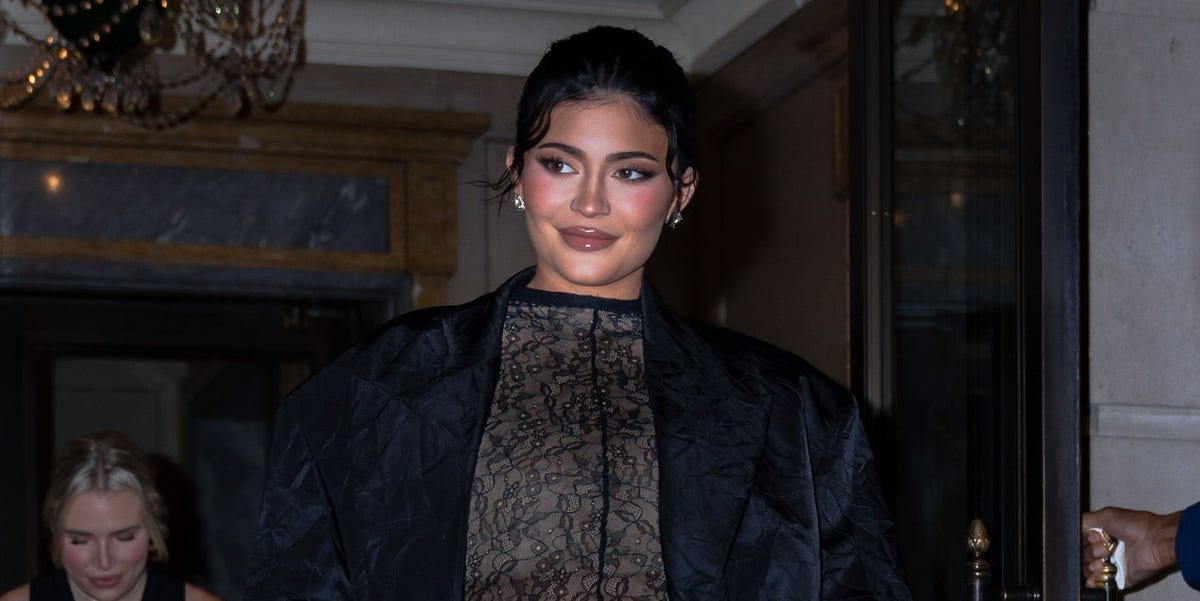 According to Seventeen Magazine, Jenner has been lying low during her second pregnancy, indulging in lots of pregnancy cravings, such as Pinkberry frozen yogurt. She has made very few public appearances over the past several months, choosing instead to remain home and spend a lot of time with Stormi Webster and Scott.
Still, Jenner has shared a few pictures of her growing baby bump, and it is clear from her captions that she is excited to become a mother for the second time. In late September, according to People Magazine, Jenner posted a picture of her bump, captioning the sweet shot "belly's getting big," along with some heart emojis. At this point, with Jenner's boyfriend under fire due to his involvement with the infamous Astroworld festival, it seems likely that glimpses of the pregnant star will be few and far between—but in the meantime, fans will continue to speculate about when the new little one will be arriving.