Peaky Blinders
'Peaky Blinders' Season 6: New Teaser Might Foreshadow Thomas Shelby Sacrificing His Life to Save Ada Shelby
Peaky Blinders Season 6 is coming soon, and fans anticipate a major showdown within the Shelby family. Thomas Shelby leads Shelby Company Limited, and the family has had its fair share of fractures through the first five seasons. Now, a new teaser trailer shows Ada Shelby talking to Tommy — and it could foreshadow a major plot point and a possible end to Tommy's life.
A new 'Peaky Blinders' Season 6 teaser shows Ada Shelby addressing Thomas Shelby
Thomas Shelby and Ada Shelby have a good relationship. Ada is Tommy's only sister, and she manages to stay out of the illegal dealings of her brothers whenever possible. From season 1 forward, she's served as the voice of reason for Tommy. Fans can expect this to continue into the new season of the show.
Now, a new Peaky Blinders Season 6 teaser trailer shows Ada addressing her older brother. The teaser beings with Ada, head held high, walking through the hallway of a crowded building and through double doors that seem to lead to Tommy's office. With her brisk walk and fancy clothing, it seems she may have a proposition for Tommy.
"Take a good look, Tom," her voice echoes through the teaser, "'Cause one of us isn't gonna be here for long."
Does Thomas Shelby die? Could the teaser foreshadow his death to save Ada Shelby?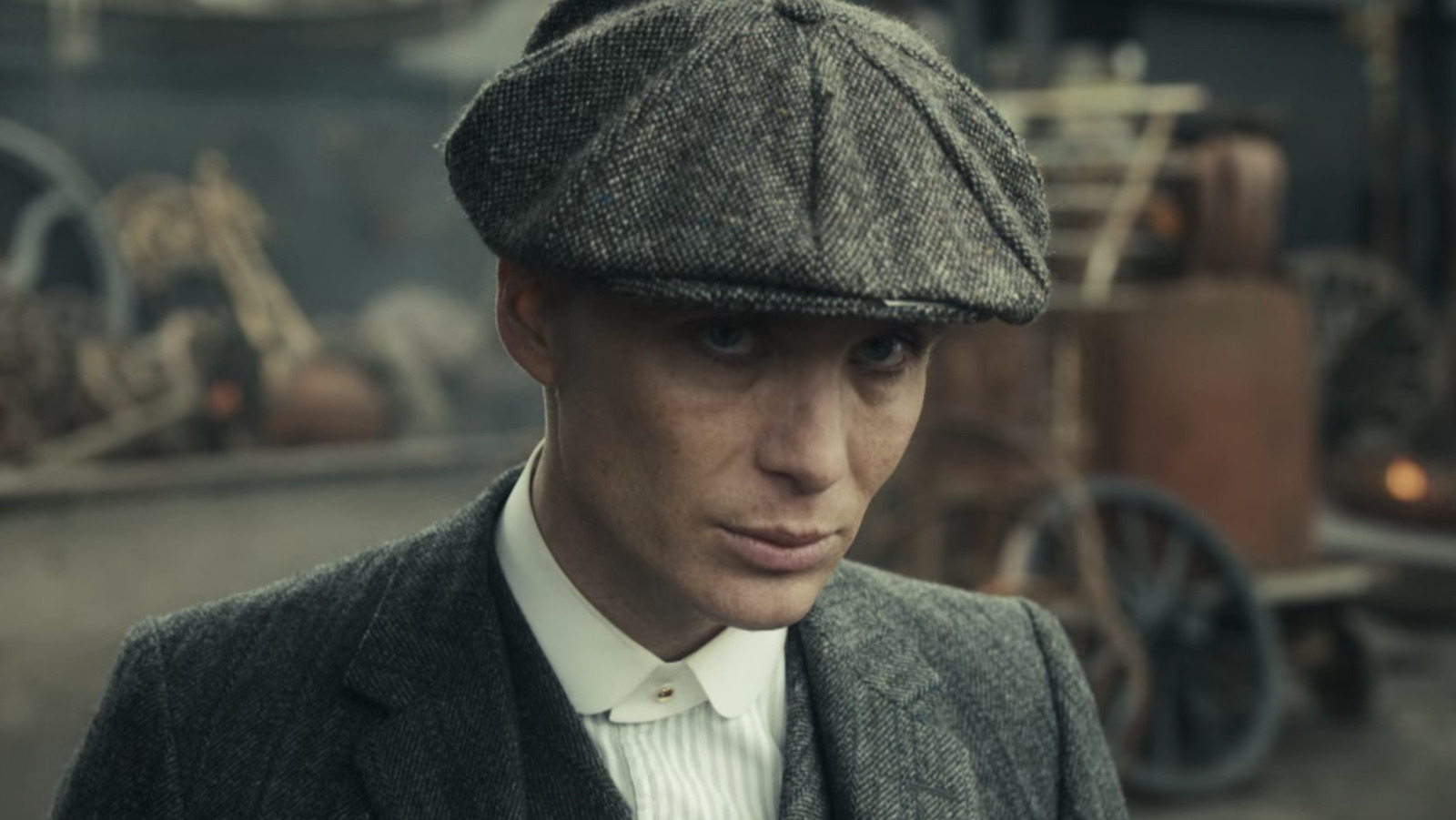 What could the Peaky Blinders Season 6 teaser trailer mean for the final season? So far, little is known about how the season will end. But this teaser could foreshadow Thomas Shelby's death and how he sacrifices himself for Ada Shelby.
At the end of Peaky Blinders Season 5, someone close to Tommy betrayed him and foiled his plan to kill Oswald Mosley. Tommy doesn't know who did this, but it nearly drives him mad. He begins talking to his dead wife, Grace, and she tells him to join her on the other side. He then yells and puts a gun to his head before the season cuts.
The end of season 5 serves as another foreshadowing moment to a possible demise for Tommy. His PTSD coupled with the betrayal may lead him to dire circumstances, and it's clear there's someone close to him he can't trust. He knows he can trust Ada, so it would make sense if season 6 ended with Tommy dying to save his sister — the one who has always had his best interest at heart from the very beginning.
Additionally, show creator Steven Knight told Variety that Peaky Blinders Season 6 "will tell a different story, where Tommy Shelby — who begins as this nihilistic, looking-out only for his family person — will be redeemed, and he will become good. I want to take him on that journey from the person we saw [in season 1], to the person he will become in 1939." Tommy's redemption arc could certainly involve saving Ada, especially with season 6 being the show's last hurrah.
When is the 'Peaky Blinders' Season 6 release date?
When can fans finally see Peaky Blinders Season 6? According to the latest teaser featuring Ada Shelby, the show will release in early 2022 to the BBC Network. Conrad Khan, a newcomer to the series, said fans can expect the new season by February 2022. It will likely hit Netflix a few months later.
It's clear Sophie Rundle will miss playing Ada, too. "It's been the most exhausting and challenging thing I've ever done but worth it to finish off this bats*** crazy, brilliant show and say goodbye to this character that I love so much," she captioned her Instagram post in May 2021. "To the Peaky cast and crew who welcomed me and my little one back into the fold and pretended not to notice my impossibly deep eye bags — thank you. So long, Ada."