Letterkenny
Wonderous! Coquitlam actor reprises role of Stewart in "Letterkenny"
For fans of Letterkenny, the award-winning Canadian comedy that streams on Crave, Christmas will be sweet once again.
For fans of Letterkenny, the award-winning Canadian comedy that streams on Crave, Christmas will be sweet once again.
Just like previous seasons, the 10th edition of the sitcom drops on Saturday (Dec. 25), highlighting the problems of the hicks, skids and hockey players in the fictional Ontario town of Letterkenny.
And returning to the small screen will be Coquitlam's own Tyler Johnston, an original cast member who portrays the skid leader Stewart.
Season 10 sees Stewart continue to evolve musically, Johnston told the Tri-City News last week, while trying not to reveal too much about the upcoming seven episodes.
His best friend Roald (played by Evan Stern) is still in the picture, he offered, and there's more interaction with the other two skids in the next set of programming.
And, in typical Jared Keeso-script style, Stewart's vocabulary reaches new heights with the new season.
"I often have to memorize brand new words," Johnston joked.
The 14 episodes for seasons 10 and 11 of Letterkenny were filmed in and around Sudbury, Ont., in May and June with strict provincial health orders in place.
However, Johnston, who attended Pinetree Way Elementary, Summit Middle and Pinetree Secondary, said reuniting with the cast and crew, and filming the long blocks of dialogue were "so much fun."
"When things are taken away from you, it puts things in perspective," the 34-year-old actor said. "I was happy to be back at it."
Still, Johnston hopes to be on the stage in the new year when Letterkenny goes on tour.
To prepare, he's been taking online dance lessons to learn some new moves and get in shape for the 45-date trip, which is expected to launch Feb. 3 in Kitchener, Ont., and end on April 2 in Las Vegas, Nev.
Johnston is especially looking forward to March 9 when Letterkenny Live is set for a show at the Queen Elizabeth Theatre in Vancouver as he'll have friends and family in the crowd.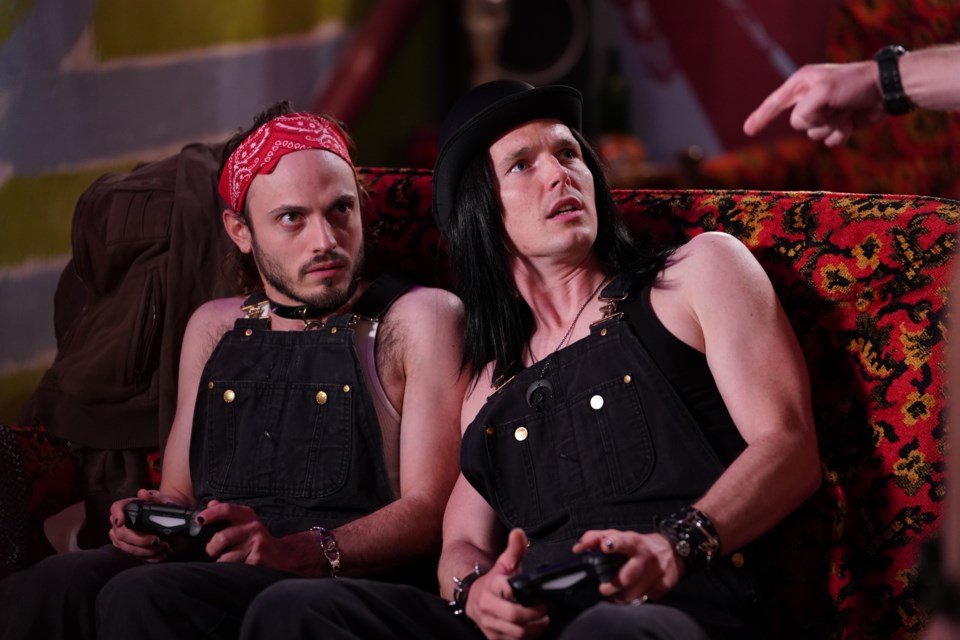 "It'll be a full-circle thing," he said.
Still, it's not the only project that Johnston has up his sleeve.
Next week, he plans to meet with Aaron Chapman, the writer of The Last Gang in Town: The Epic Story of the Vancouver Police vs. the Clark Park Gang — a book Johnston has the rights to bring to the screen as a mini-series with producer Andrew Holmes.
"It's a new learning experience for me," Johnston said.
"With the success and security of Letterkenny, it's allowed me to take control and find other ways to be creative."
Season 10 of Letterkenny — starring writers Jared Keeso (Wayne, Shoresy) and Jacob Tierney (Pastor Glen), as well as B.C. actors Michelle Mylett (Katy) and Dylan Playfair (Reilly) — starts streaming on Crave on Dec. 25 in Canada and on Dec. 26 on Hulu in the United States.