Charmed
Whatever happened to the Charmed cast – Shannen Doherty, Holly Marie Combs and Alyssa Milano?
Not forgetting Rose McGowan and Kaley Cuoco...
Charmed was a bloody addictive show with an excellent cast. Okay, every episode may have technically been the same (at least one of the girls is taken over by some kind of power, the others get confused, they work it out, they fix it), but we didn't care.
A reboot is on the way – but what have the witches and witch-sympathisers been up to since?
1. SHANNEN DOHERTY (Prue)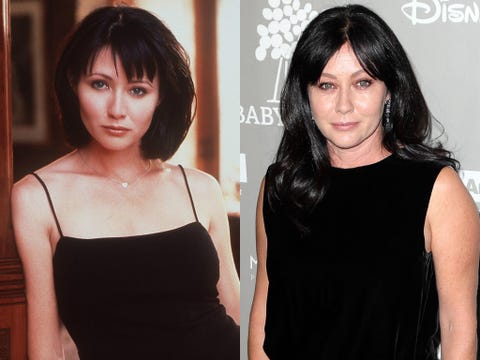 Shannen put her witching days behind her after three seasons (allegedly due to on-set tensions with Alyssa Milano – and they're still not great friends), and she has since become a bit of a reality TV queen.
She tried Dancing with the Stars in 2010 (though she was the first to exit), and she reunited with Holly Marie Combs for last year's travel show Off the Map. And we can't forget (or forgive) Breaking Up with Shannen Doherty – the mean show where she helped people dump their partners.
Acting wise, her biggest moment was returning to the 90210 TV universe in 2008 as Brenda Walsh for a few episodes. She revealed in March 2015 that she had been diagnosed with breast cancer, and she recently completed chemo. She Instagrammed this month, "Now that I'm done with chemo and radiation, the waiting game is here. Waiting for test. Waiting to see if I'm clear or not. Waiting for reconstruction. Waiting," she continued. "I think when one gets cancer, they are always waiting to a certain extent. To those who know… I'm waiting with you. #cancerslayer."
Our thoughts are with you, Shannen…
2. HOLLY MARIE COMBS (Piper)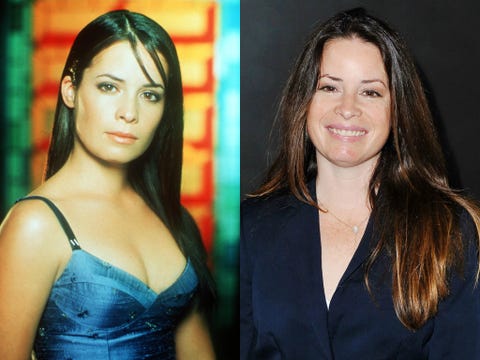 After Charmed, Holly almost starred in a US remake of BBC drama Mistresses, but it was cancelled at the last minute (Milano later appeared in another version on ABC, ouch).
She's since best known for playing Lucy Hale's mum Ella in the cult teen drama Pretty Little Liars since 2010. She also married Charmed crew member David Donoho in 2004, and they have three kids together. However, they divorced in 2011.
She also played herself being taught poker by Brad Pitt at the beginning of Ocean's Eleven – remember that?
3. ALYSSA MILANO (Phoebe)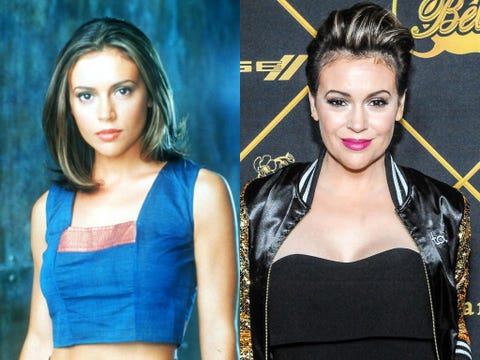 Since Charmed wrapped in 2006, Alyssa has popped up in various TV shows and films, most notably the aforementioned Mistresses remake, My Name is Earl and as a guest judge on RuPaul's Drag Race (amazing). She also hosted Project Runway: All Stars for a few runs.
Quite the polymath, in recent years she has had time to create her own acclaimed comic book series Hacktivist, she runs her own female baseball fan apparel brand Touch, and she does loads of humanitarian work for UNICEF, PETA and others.
4. ROSE MCGOWAN (Paige)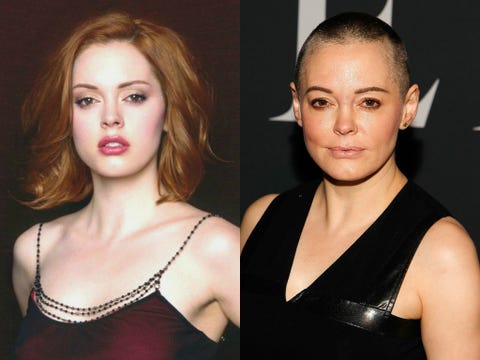 Replacing Shannen as another powerful sister in 2001, Rose has been pretty busy ever since the show ended. In 2007, she co-led the cast of Quentin Tarantino and Robert Rodriguez's experimental Grindhouse project, famously sporting a machine gun/prosthetic leg hybrid.
Among her various other roles include the dodgy Conan the Barbarian remake, Nip/Tuck and Once Upon a Time, and she currently stars in online series Chosen. She famously dated Marilyn Manson for several years until their split in 2001, ending their relationship over "lifestyle differences".
5. KALEY CUOCO (Billie)
Before she became forever known as Penny Penny Penny in The Big Bang Theory, Kaley was the next young witch to join Charmed, but it didn't last as the show ended at the end of the same season.ADVERTISEMENT – CONTINUE READING BELOW
She had already starred in 8 Simple Rules up until the year she joined Charmed, but she made it a hat-trick of successful shows with The Big Bang Theory the year after in 2007. She's now the highest-paid actress on TV – so a pretty good upgrade.
6. BRIAN KRAUSE (Leo)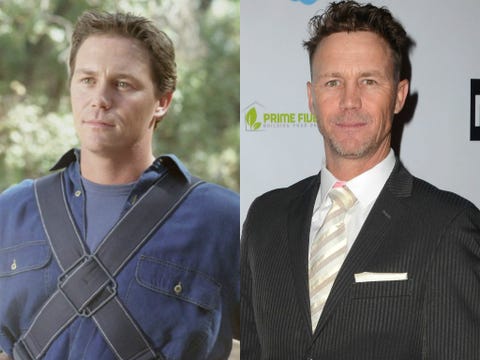 Ah, Leo the lovely (and long-suffering) guardian angel. In the final season, Leo was cruelly cut back to just a few episodes due to budget issues. Always the saviour.
He has since appeared in various TV and independent films, as well as episodes of Mad Men, Castle and The Closer – but Charmed remains his biggest role.
7. DORIAN GREGORY (Darryl)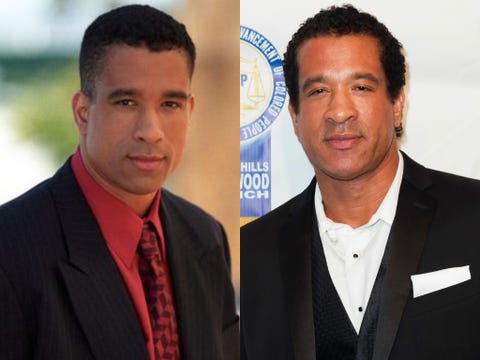 After seven seasons of playing police officer Darryl, Dorian left the show to concentrate mostly on TV presenting work – including the long-running Soul Train – until 2006.
Largely inactive on TV since 2008, he still hosts various events including the Chicago Music Awards last year. He's also served as the national spokesman for the Juvenile Diabetes Foundation.
8. JULIAN MCMAHON (Cole)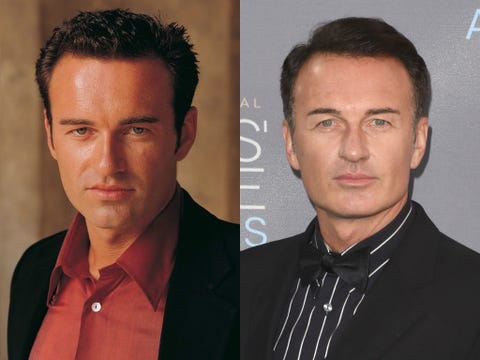 Since playing the evil-turned-nice-turned-evil-again witch hunter Cole until 2005, Aussie actor Julian continued to star as Dr Christian (not that one) in Nip/Tuck for another five years.
He later played Dr Doom in the first Fantastic Four movie and its sequel, and appeared alongside Sandra Bullock in Premonition. His most recent role was in the Syfy miniseries Childhood's End in 2015.
And yep, he was married to Dannii Minogue for a year in the 1990s. And to Baywatch star Brooke Burns a few years later.
9. DREW FULLER (Chris)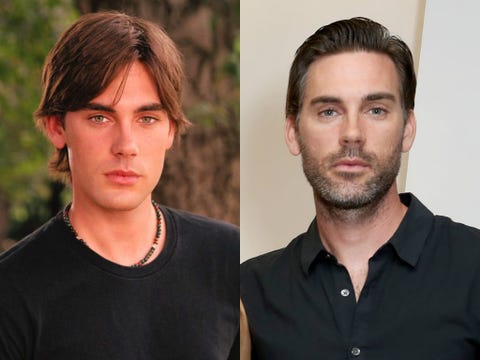 Drew joined in season five as Piper and Leo's son from the future (it makes sense if you watch it, trust us). Before this, he was perhaps best known as a male model who featured as the boyfriend in The Calling's 'Wherever You Will Go' video. Nostalgia.
His biggest role since was Lifetime's soapy drama Army Wives from 2007 to 2013. His most notable recent role was in the 2014 TV action film Fatal Instinct.