Peaky Blinders
'Peaky Blinders' Season 6: Official Trailer Date Finally Announced, Coming in January 2022
Peaky Blinders Season 6 is almost here, and fans can't wait to see what's in store for the Shelby family in the final season of the show. The official Twitter account for the show shared a number of teaser trailers showing Thomas Shelby interacting with family, friends, and foes. But fans still await the official trailer. It seems they won't have to wait much longer, though.
'Peaky Blinders' Season 6 is finished filming, and the new season returns in early 2022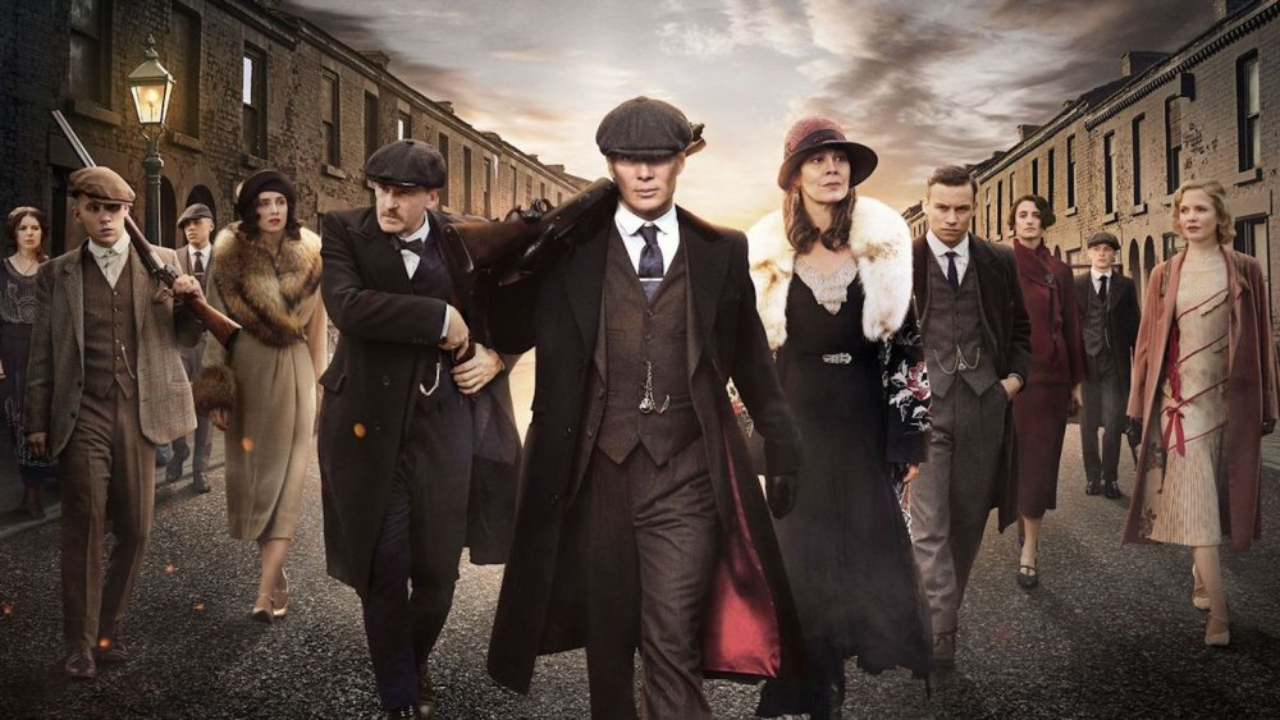 When does Peaky Blinders return? According to the various teaser trailers shared on social media, Peaky Blinders Season 6 releases in early 2022. And director Anthony Byrne posted about finishing up filming and editing the new season.
"We just finished cutting the final episode of Peaky," Byrne captioned an Instagram post on Nov. 10, 2021. The photo depicts him standing with TV editor Paul Knight. "Still, a lot more to do, but spending the last months with this talented f*** has been a great pleasure. He's a great friend and collaborator and I couldn't do what I do without him @pdknight."
Newcomer Conrad Khan also talked about the new season's release. "That comes out, from what I last heard —  I mean, these things change so quickly -– I think that will come out next February, the beginning of next year," he told RadioTimes.com. "There was so much footage, so many episodes, that it does take a while to edit –- six months or something."
The official Twitter gave an important announcement about the new, full-length trailer
By order of the #PeakyBlinders, you have a very important appointment on New Year's Day. pic.twitter.com/gv07xS35wm

— Peaky Blinders (@ThePeakyBlinder) December 27, 2021
While fans anxiously await the return of the Shelby family in early 2022, they're still awaiting the Peaky Blinders Season 6 trailer, too. According to the show's official Twitter page, fans won't have to wait too much longer.
On Dec. 27, 2021, the Twitter page released another teaser to announce when the official trailer will release. The teaser shows Thomas Shelby alone with a machine gun late at night. He fires off the gun into the sky while yelling. "New Year's Day, 6 p.m., Series 6 Trailer," text over the teaser reads
"By order of the #PeakyBlinders, you have a very important appointment on New Year's Day," the Twitter post caption reads.
We imagine the new trailer will give the exact release date for the new season, too — but Americans hoping to catch the series on Netflix will likely have to wait longer to watch. The new season premieres on the BBC Network first before streaming on Netflix.
Fans can expect new actors in the 'Peaky Blinders' Season 6 cast
Time to make a new acquaintance.
#PeakyBlinders Series 6. Streaming early 2022 on BBC iPlayer. pic.twitter.com/qqv76AGj3F

— BBC (@BBC) December 25, 2021
Peaky Blinders Season 5 left fans with more questions than answers. Thomas Shelby's plan to assassinate Oswald Mosley was sabotaged by someone close to him — and he has yet to find out who. Additionally, the failed murder sends him into a mental tailspin as he starts to hear his dead wife, Grace Shelby, speak to him.
We're not sure exactly how the new season will end for Tommy and the rest of the Shelby family. But fans can expect a number of new cast members to enter the season. A new teaser on the official Twitter page introduces Stephen Graham's character to the Peaky Blinders Season 6 cast. Conrad Khan, James Frecheville, and Amber Anderson are also slated to join. We also anticipate seeing more of Gina Gray's family in the new season.
Fans can expect to see all of their favorite returning characters except Helen McCrory's Aunt Polly Gray. McCrory died in 2021 while season 6 was filming. It seems unlikely fans will see her character in the final season.