Uncategorized
This Is The Real Villain In Sons Of Anarchy According To Fans
In the world of FX's "Sons of Anarchy," there are no saints. The Charming motorcycle gang — or club of motorcycle enthusiasts, as Clay Morrow (Ron Perlman) puts it — live in the morally gray area. As the president of the Sons of Anarchy, Clay never has any interest in going into legitimate business for the club. He likes the lifestyle that gunrunning affords him and is often Jax Teller's (Charlie Hunnam) main conflict in getting out of the crime lifestyle.
But throughout the show, Clay is only one of many villains that Jax has to face. Every season there is one element of the city of Charming that gets in the way of Jax leaving the motorcycle club for good. He deals with the worst of the worst, including a group of white nationalists and a sadistic FBI agent. Even Jax goes too far by the end of the show and turns out to be just as morally compromised as the rest of them. But overall, there is one character who fans believe is the most villainous out of everyone in "Sons of Anarchy."
Gemma was villainous since the first episode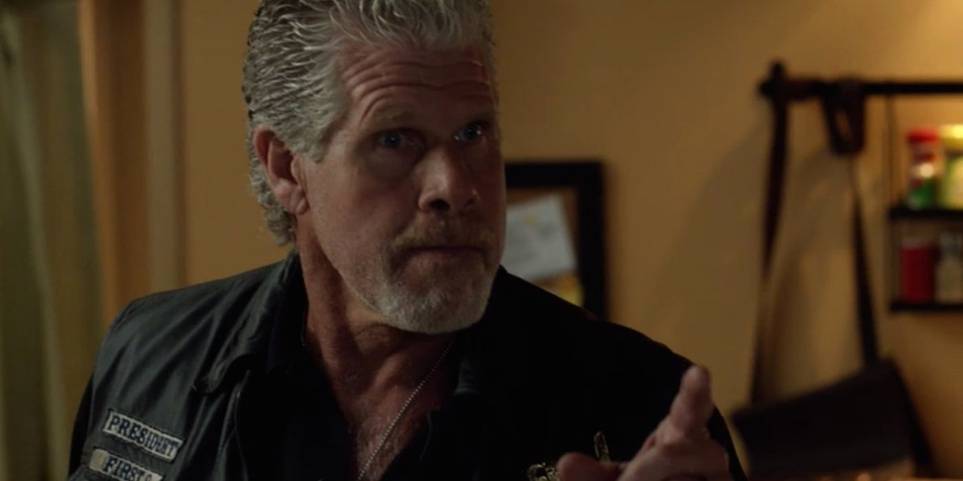 Gemma Morrow, played by Katey Sagal, is the glue that holds the club together. Often labeled as the Biker Queen, she would do anything to protect the club and her family. Her fierce love for Jax is her defining characteristic, but it often goes too far. While she amps up her crimes toward the end of the series, many fans on Reddit believe she is terrible from the very first episode.
"Towards the end?" posits u/NordWitcher. "She was there from the beginning with the whole Wendy and Tara arc. She gave Wendy the loaded syringe and then she wanted Wendy to get back with Jax cause she didn't like Tara." This arc occurs over the first season. After Wendy (Drea de Matteo) overdoses while pregnant, Gemma does what she can to separate Wendy from her baby Abel. She gives Wendy a syringe full of drugs hoping to tempt her into overdosing.
What's even worse is that it works. Wendy overdoses after suffering from the guilt of hurting her son, but she survives. Gemma feels no remorse for this and continues to hurt others whenever it benefits her. Later in the first season, she backpedals and tries to manipulate Jax and Wendy to get back together. Gemma wants to be the only person who has influence over Jax, and Tara (Maggie Siff) is a threat to her. But Gemma's worst crime of all happens at the end of Season 6.
Killing Tara was the worst crime of all
There are many questionable things in "Sons of Anarchy," but Tara's ultimate fate is the worst. Convinced that Tara is going to rat out the club, Gemma makes her final descent into madness. She commits the ultimate sin and kills Tara in a murderous rage. Tara is a beloved character on the show and Jax's connection to morality. This murder wounded many fans emotionally.
"I was done after that S6 ending," comments u/NordWitcher. "I knew nothing after that would make up for it and it didn't. For me the show ended with S6 and I just carried on to see where it went after that. I had this hollow feeling in my stomach after that finale where I was just feeling sick for days." Another Redditor shares a similar sentiment. "My mental health is in the gutter with all my faves dying or having their lives ruined," says paranoidbacon17.
Tara's death means devastating consequences for Jax and the club, as he no longer has any attachment to his conscience. A piece of Jax dies with Tara, and in the final season, he reaches the point of no return. The ending of "Sons of Anarchy" upset a lot of fans and it wouldn't have been possible if Jax didn't lose the one thing he loves the most. Gemma is responsible for this, and she reaps the consequences.