Twilight
'Twilight': The Cast Dynamic Was Like 'Cliques in High School'
When working on a film with a large ensemble cast, it can be challenging for all the personalities to mesh. Whispers about feuds between actors are commonly reported on in mainstream media. Naturally, there was a ton of speculation about those who worked together on Twilight. But what was the cast dynamic really like on set?
The mania surrounding the Twilight films was nothing short of a global phenomenon. The five movies made household names of its cast and became one of the most successful film franchises of all time. And while some actors were added to the cast in later films, many of them worked together for four years.
Kellan Lutz revealed the 'Twilight' cast dynamic reminded him of high school cliques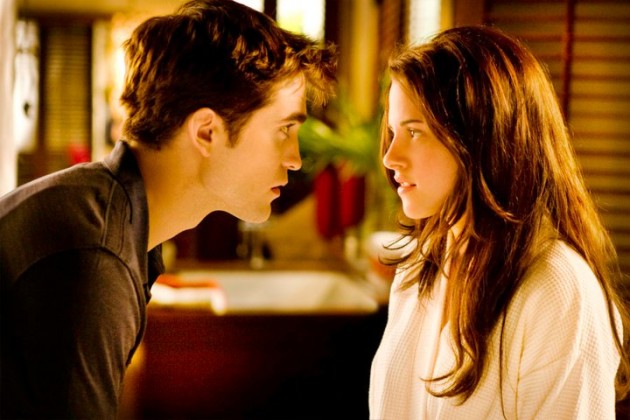 While some might liken the cast dynamic on the Twilight movies to a family, Kellan Lutz revealed that it was more like high school. In an interview with AM to DM, the actor (who played Emmett Cullen in the films) got candid about what it was really like on set.
"It's a really unique thing because that movie, it's like pulling one person from every clique in high school," the Twilight actor revealed. "Yeah so the jocks, you know, sort of got along with everyone. But then you know you have the artsy people who were really introverted and shy so they didn't really get along with everyone because they were so shy. And then you have like the spunky cheerleader."
Lutz shared that everyone was more themselves while making the first movie
While the later Twilight films may have felt particularly cliquey, Lutz insinuated that the dynamic was far better on the first film. According to the Stick It actor, everyone seemed more comfortable before the films got absurdly popular.
"Twilight was my favorite one with Catherine Hardwicke," Lutz shared. "Just because everyone was so, just themselves. We didn't have security or bodyguards you know. I could throw the football and Taylor Lautner was there to catch it. And then, you know, you do the second movie and you're like 'I can't see you, Taylor. You have too many bodyguards around.' So it was just different."
Lutz isn't the only 'Twilight' cast member to reveal that the dynamic changed in later movies
Of course, Lutz isn't the first member of the Twilight cast to share that fame drastically changed the dynamic on set. Lutz's on-screen wife, Nikki Reed (Rosalie Hale), expressed similar sentiments years before he did. Kristen Stewart even revealed that she, Robert Pattinson, and Taylor Lautner were treated differently in later films.
"On the Twilight sets, towards the end, I found that people didn't really talk to us anymore, which was weird," Stewart told Independent. "It was like they possibly were even told: 'Hey, leave them alone. If you don't have a reason to talk to them, don't just go up to them.' And I hate that. Don't protect me, I'm fine, it's like, now you are just completely isolating me, so thanks."
Clearly, the cast dynamic shifted a bit throughout the course of the Twilight movies. But whether it was cliquey on set or not, just like high school, it all eventually came to an end.