Uncategorized
15 Lesser-Known Facts About Kim And Kourtney Kardashian's Relationship
During vacations that should be happy occasions, the two inevitably get involved in nasty fights over trivial issues.
With Keeping Up With The Kardashians, the show must go on. The Kardashians will do anything to keep the audience glued to their show. If that means stirring up controversies or having physical fights, so be it. While they display strong family bonds, they also reveal family feuds.
The longest of the rows has been between Kim and Kourtney – their relationship is getting more complex and contentious with every episode. During vacations that should be happy occasions, the two inevitably get involved in nasty fights over trivial issues. Kim wouldn't have a problem with Kourtney leaving KUWTK. Kourtney does feel oppressed by the demands of filming the show and has expressed a desire to quit.
Kim is the richest of the Kardashians – she heads an empire. Kourtney has also carved out a niche for herself in media and modeling. A quick recount of the episodes over the last few years reveals how the two successful sisters' relationship has changed over time, and not for the better.
15 The Fight Between Kim And Kourtney Began In Summer '18
In line with the strategy of displaying issues within the family, a gripping drama unfolded between Kim and Kourtney Kardashian. This happened in the summer of '18. Kourtney left KUWTK for a while because of the tension. She came back, but the trailers that are being aired now, of upcoming episodes, show the two getting physical again.
14 The Kardashian Sisters Got Into Name-Calling
Kim has a pretty bad temper, as you may have noticed if you've been tuning into KUWTK. She will heat up quickly and then say stuff. She'll resort to name-calling and things like that, and Kourtney will respond in kind. These two are really different and their relationship can be really horrible.
13 Kourtney Missed Kim's Baby Shower
After the quarrel, Kourtney was absent from Kim's baby shower. Kim took this to heart. She said she expected her sister to get over the negativity and participate in the family event, but Kourtney dragged the feud out.
An exasperated Kim commented that Kourtney was not big on family. Kim felt that Kourtney would have shown up if she valued family ties.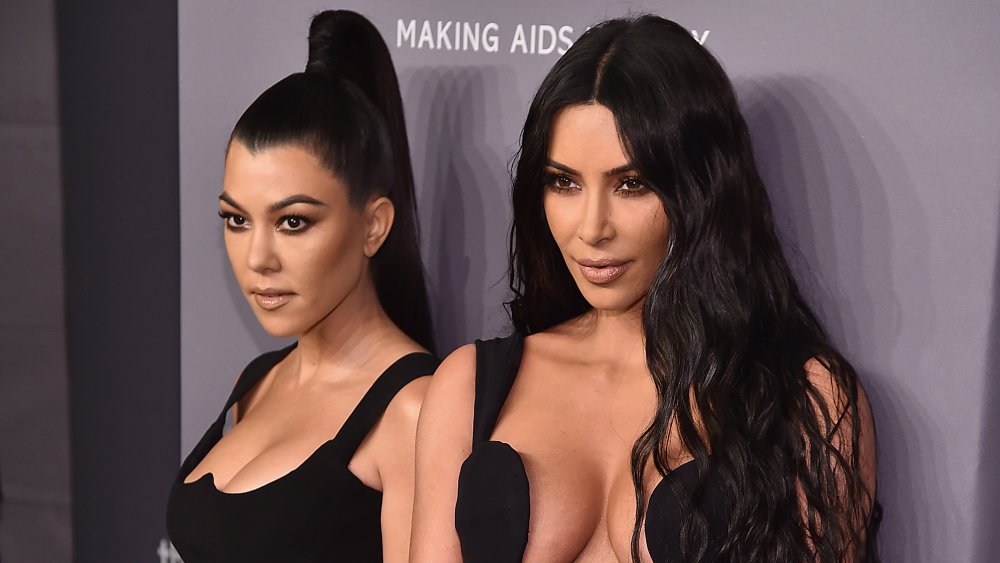 12 The Two Started A War Of Words On Twitter
Then, there was this whole series of tweets exchanged between Kim and Kourtney, about Kim's baby shower. Kim wrote that she had earlier sacrificed the launch of her beauty product for the sake of the family, but when it came to attending her baby shower, Kourtney turned her down.
Kourtney said that people have different priorities; hers is being a mother.
11 Kim Thought Kourtney Disrespected Their Family
Kim tweeted in August 2018 that Kourtney did not respect the family, yet she was benefiting from living the life of a Kardashian. The photoshoot for the Christmas card was not pleasant. Apparently, Kourtney acted funny, and an event that was supposed to build fond memories wasn't much fun.
She spoiled the event but continued to grab perks from her family name.
10 Kourtney Claimed She Would Be Picked On All The Time
When questioned about this, Kourtney told E!News that she was certainly proud of being a Kardashian. However, she had been judged and criticized regularly on the show. She said she was getting picked on, day in and day out. This became a bit too much for her. She could not take that mental stress anymore.
9 Conflict Over Work-Life Balance
There was a disagreement over the concepts of motherhood and work. Kim tweeted that the Christmas card shoot would have involved everyone's kids, and it was not only work…it was a family thing, too. So, all could work and be mothers at the same time!
Kourtney wrote that being a mother has different connotations to different people. She could not make KUWTK her whole life, the way that Kim does.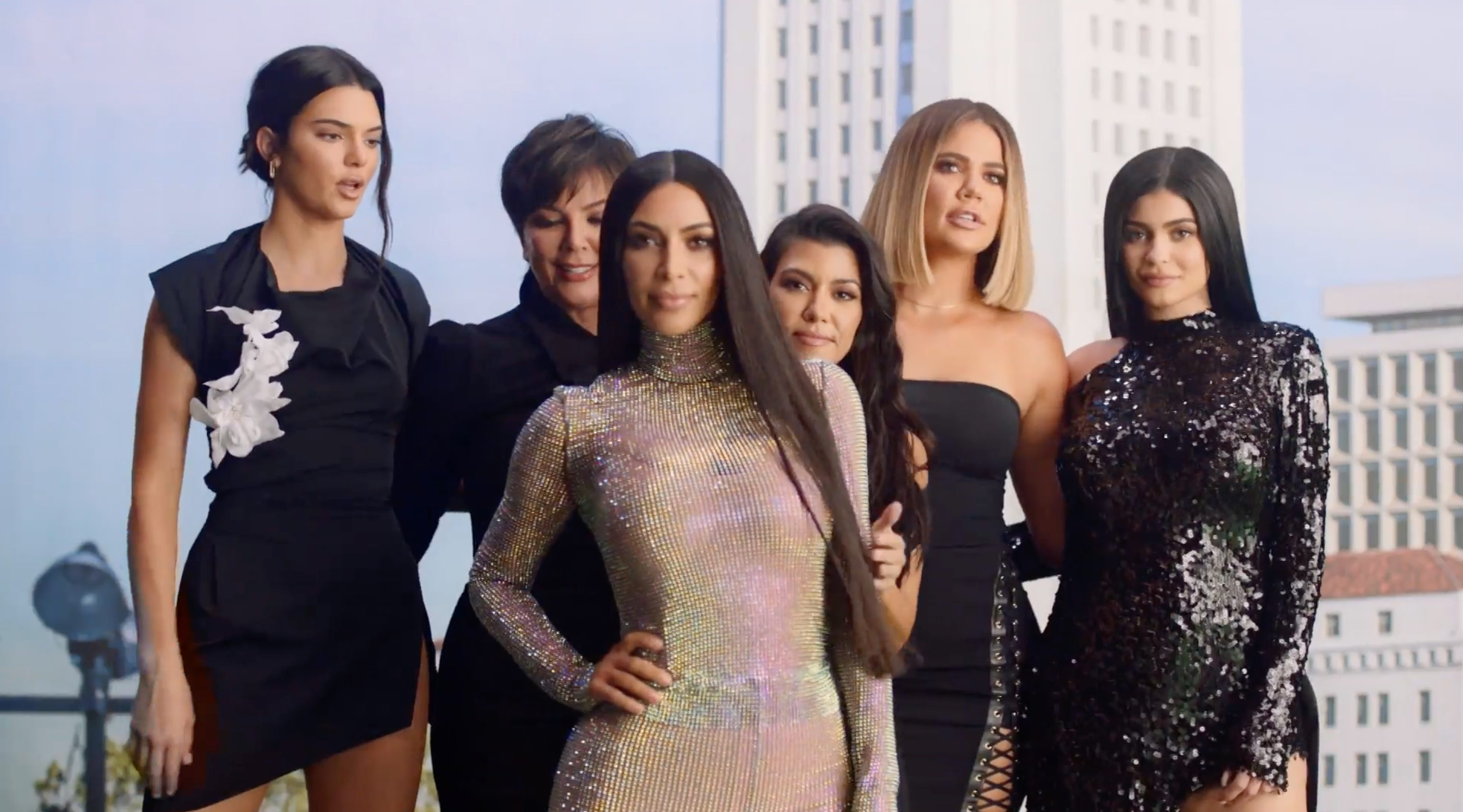 8 Kourtney Got Khloe Involved In The Drama
There came a point when Kourtney blurted out on Twitter that she was tired of being judged constantly. She said it affected her personal growth. Her comments drew Khloe into the war, too. Khloe intervened by warning her not to involve her in the drama. Khloe told her she never picked on her. She would check on Kourtney to see if she was fine and happy.
7 Kim And Khloe Accused Kourtney Of Being Unprofessional
In one clip from KUWTK, Khloe was found making an effort to get Kourtney to talk to her and Kim. Kourtney, however, ignored her and kept busy on her phone. After that, Kim and Khloe learned that Kourtney was planning a vacation with her kids.
They got extremely upset with Kourtney. They criticized her for being unprofessional and not delivering, despite being paid for the job.
6 Kim Feared Kourtney Would Drag Her To Court
In December 2018, Kim met Jimmy Kimmel and expressed her suspicion that Kourtney might sue her for money, as she was a 'ruthless' woman. Kim used Kourtney's character in a video game and Kourtney wanted money in return.
Kim did pay up, but Kourtney demanded more. This gave rise to Kim's fear that her sister could be planning to take her to court.
5 Kourtney Expressed Her Desire To Go Away
In May 2019, Paper revealed that Kourtney told her family she wanted out of KUWTK – she wanted to stop living the Kardashian life. She said that one day she would leave L.A. and sail away to some distant land. She would have privacy.
She had not yet decided where she would go…maybe Norway or Switzerland, but she would go somewhere. No one would be able to see her again.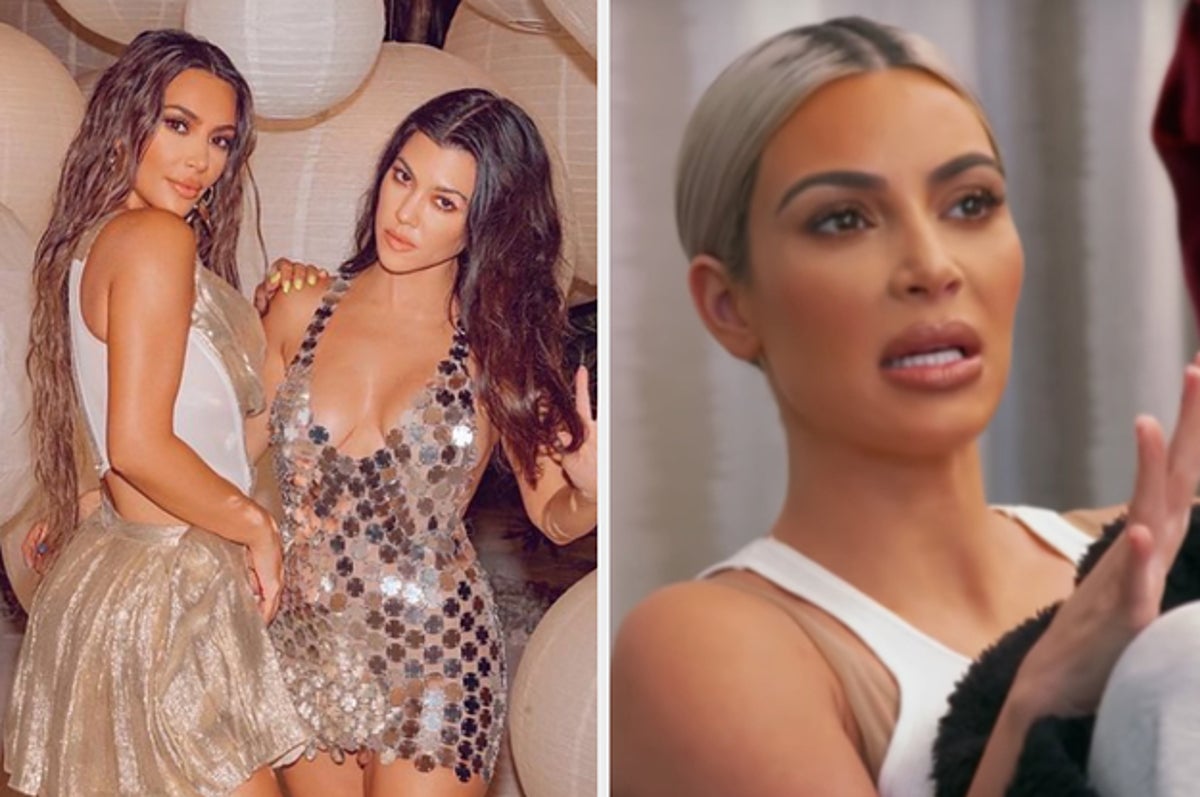 4 Kim Called Kourtney A Fake Humanitarian
Another clip aired by E! displayed unpleasant exchanges between Kim and Kourtney – this time, over Kourtney's humanitarian work. Kim called her a 'fake humanitarian ho'. Kim probably felt superior as she had plans to study law and help people. She thought Kourtney was just pretending to care about people.
3 The Tension Between The Kardashian Sisters Kept Mounting
The clashes between the sisters continued. In one episode of KUWTK, Kourtney found out that Khloe made Kim the legal guardian of her daughter. Kourtney felt let down. In yet another episode, the sisters fought over their outfits during a tour of Tokyo, for Kim's Yeezy campaign. Each insulted the other's fashion choices.
2 The Sisters Fought During Their Daughters' Birthday Party
In November 2019, Kim and Kourtney were seen getting into quite a bitter fight during their daughters' joint birthday party. The theme was Candy Land – Kim would order candies and ice cream, whereas Kourtney wanted to keep the food healthy and gluten-free. The heated argument featured nasty words and so much anger.
1 More Drama Awaits In The New Season
Kim and Khloe think that Kourtney has too many boundaries and is unwilling to open up about her life for the audience, as per the contract. They think this kind of attempt to conceal things will threaten the show's future.
The trailer for the upcoming season of KUWTK gives glimpses of physical fights between Kim and Kourtney. This season could be the beginning of the end of Kourtney on KUWTK.