Chuck Norris
"I Would Have Given Up": Chuck Norris Once Credited Legendary Hollywood Actor for a Career-Changing Moment
Chuck Norris is a man who needs no introduction. Norris has done it all, from starring in movies with the martial arts legend Bruce Lee to becoming one of the most popular memes in the internet's history. While the American became an action cinema icon in his own right, martial arts was his first love. It was also martial arts that opened the gates of acting for Norris. After learning the Korean martial art Tang Soo Do, Chuck Norris began teaching the style to others, and that's how he met Steve McQueen.
After completing his military service, Norris returned to the United States and opened martial arts schools. He also built quite a reputation after winning martial arts tournaments. McQueen sought out Norris and began training under him.
Steve McQueen gave Chuck Norris a fresh perspective
The Hollywood icon was learning karate from Norris. At one point, McQueen's teacher retired from completion after winning nearly every major tournament. However, after retiring, Norris grew bored and ran into financial trouble. Seeing his teacher in a rut, McQueen suggested Norris take up acting. His student's suggestion didn't inspire confidence in Norris.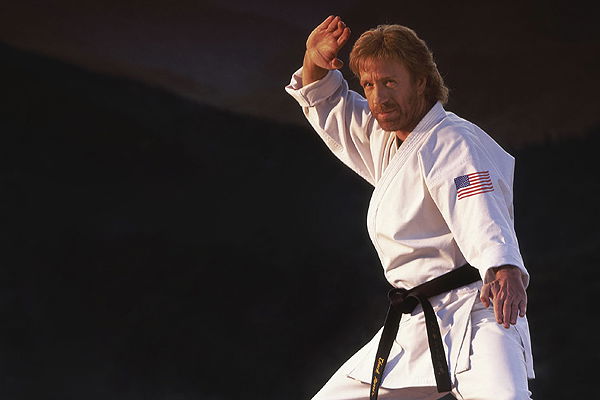 "I had no experience, I'd never even done a high school play," said Norris during an interview with the Los Angeles Times. After some deliberation, Chuck Norris rejected McQueen's idea of him stepping into acting. The renowned actor then reminded his teacher about his positive-thinking outlook that had led Norris to success until that point in his life.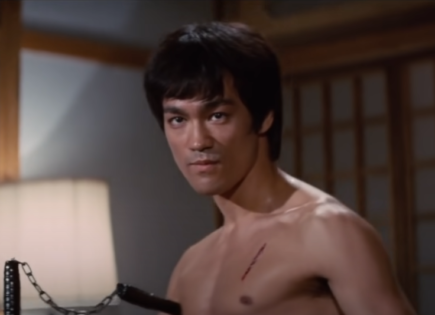 Armed with a fresh perspective, the Tang Soo Do master overcame his doubts. "I was able to achieve success. And by thinking, if I could project a certain image on the screen, maybe that would overcome my inability as an actor," Norris said. He also told the Los Angeles Times if it wasn't for McQueen reminding him to think positively, "I would have… given up."
Working with Bruce Lee
Steve McQueen's suggestion to Norris wasn't unfounded. While the Tang Soo Do master hadn't starred in leading roles, Norris had already shared the screen with Bruce Lee. Chuck Norris acted as Lee's nemesis in 1972's Way of the Dragon. Norris barely spoke in the movie and appeared in the final half. However, his fight scene with Lee remains iconic to this day.
Pat Johnson,Steve McQueen, and Chuck Norris pic.twitter.com/wctQLaDI1i

— peterkidder (@peterkidder) March 25, 2021
After McQueen told him to take acting seriously, the martial arts master starred as the antagonist in Lo Wei's Yellow Faced Tiger (1974). The legendary filmmaker had made multiple films with Bruce Lee and later even worked with Jackie Chan. Norris played his first leading role in Breaker! Breaker! (1977) and never looked back.
Today, Chuck Norris is a martial icon who has shared the screen with legends like Bruce Lee. However, none of it would've happened unless Steve McQueen inspired Norris.