Priyanka Chopra
Proud Priyanka Chopra Jonas wipes away tears as husband Nick kicks off epic Jonas Brothers tour
It was an emotional night for the Jonas Brothers and their loved ones as they kicked off their new tour at Yankee Stadium in New York.
Cheering on their guys was Nick Jonas's wife Priyanka Chopra, who got tearful as the trio took to the stage to the cheers of thousands of screaming fans.
She partied the night away with her sisters-in-law Sophie Turner, 27, who is married to Joe, and Kevin's wife Danielle Jonas, 36.
Filmed by a TikTok user, Bollywood actress Priyanka, 41, was seen wiping her eyes during the opening of the show, seemingly overwhelmed with pride for her man.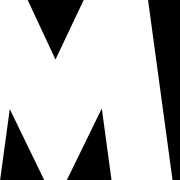 Top Storiesby Metro00:0800:36
Erik ten Hag reveals ONE criticism of ManchesterUnited after beating Wolves
She still looked stunning, though, sporting a bold red lip and wearing a sparkly checkered top with a black skirt.
Meanwhile, Game of Thrones actress Sophie was living her best life, waving her arms in the air and bopping to the music.
Donning a glitzy green mini dress and an arm full of friendship bracelets gifted to her by gig-goers, Sophie was certainly in the concert spirit.
Sharing clips of the pair on social media, Jo Bros fans were loving how supportive they were from the VIP section.
'sobbing so uncontrollably bad she's the sweetest woman ever i just adore her and her support to nick', one person wrote after noticing Priyanka's tears.
'this couple never disappoints me every single time', declared another.
'she's just like us fr', another fan joked.