Priyanka Chopra
Priyanka Chopra Cuts Ties With Her US-Based Indian Cuisine Eatery
Actor-entrepreneur Priyanka Chopra Jonas will no longer be associated with her NYC-based restaurant Sona. A spokesperson for Chopra said that launching the restaurant will always be an integral part of her life.
In recent news, actor-entrepreneur Priyanka Chopra Jonas announced she will no longer be associated with Sona, her Indian cuisine restaurant which launched in 2021 in New York City. A spokesperson for the star confirmed the news to People Magazine in a statement.
The restaurant was known for its unique Indian art-deco-inspired interior design, and its new take on Indian fusion food.
Priyanka Chopra Jonas Cuts Ties With Sona
The restaurant Sona, launched by Priyanka Chopra and Maneesh K. Goyal – Chopra's friend and former business partner- means gold in Hindi. The restaurant got its name after a suggestion from Nick Jonas, Priyanka Chopra Jonas' husband, and opened its doors to the public in 2021 during the COVID-19 pandemic when restrictions in New York City were still in place.
The eatery quickly became popular among NYC residents, with reservations for tables at the diner becoming scarce, and positive reviews on the restaurant's food options and desi art-deco-inspired decor flooding the internet.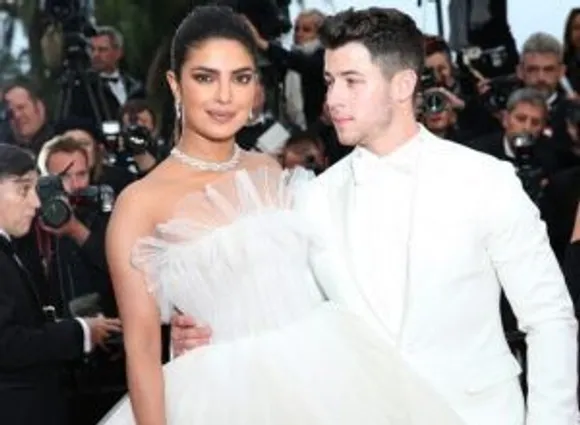 "Bringing Sona to life will invariably be a proud and significant moment in her career," the representative said. "Priyanka has always endeavoured to bring Indian culture to the fore through storytelling, whether that's via engaging content for film and TV or a beautifully plated dish that embodies the haute cuisine of India."
Sona's Future
Is this the end of Chopra's culinary ventures? Not quite – it's the opposite. A spokesperson revealed that Sona was the first step in a long and illustrious journey into the culinary/hospitality world. "Stepping away from Sona allows her to broaden these ambitions on a more global scale, and she's excited about the possibilities that await," the spokesperson further commented.
Will the Quantico star's exit marks the end for Sona? Again, it's the exact opposite – Sona will continue to be open for consumption as before. Maneesh K. Goyal, co-founder of Sona, said as much in a statement to PEOPLE Magazine, telling the magazine that working with Chopra was "a dream come true."
"We're grateful for her partnership and support," he stated to PEOPLE Magazine. "While she will no longer be involved as a creative partner moving forward, she remains in the Sona family and we are excited for our respective new chapters ahead."